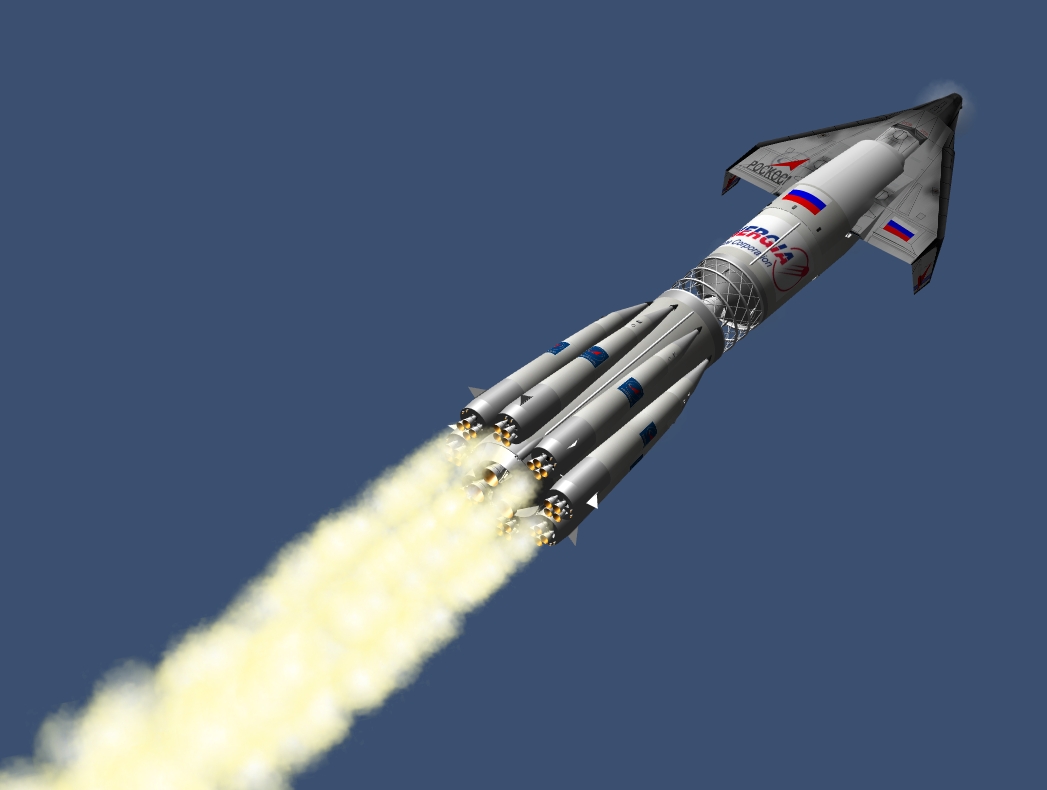 Last of the DG-Launcher series, the Russian Federation edition of the launcher can lift more than 27 tons from Baikonur to the ISS. Unlike it's predecessors, it uses an "in-line", multistage configuration.
Includes 1 test scenario (launch from Baikonur Site 110).
Requires :
Velcro Rockets (by Sputnik)
DeltaGlider IV (by Dansteph)
UGCO (by Dansteph)
Recommended :
Baikonur surface tiles 1.1
See the included doc for detailed specs & instructions.
Update v1.02 :
The DLL files required for the particle effects have been recompiled (release) against Orbiter 2010-P1. The add-on was not working properly anymore, should be fixed.
Have fun !
Supported Orbiter Version

2010-P1