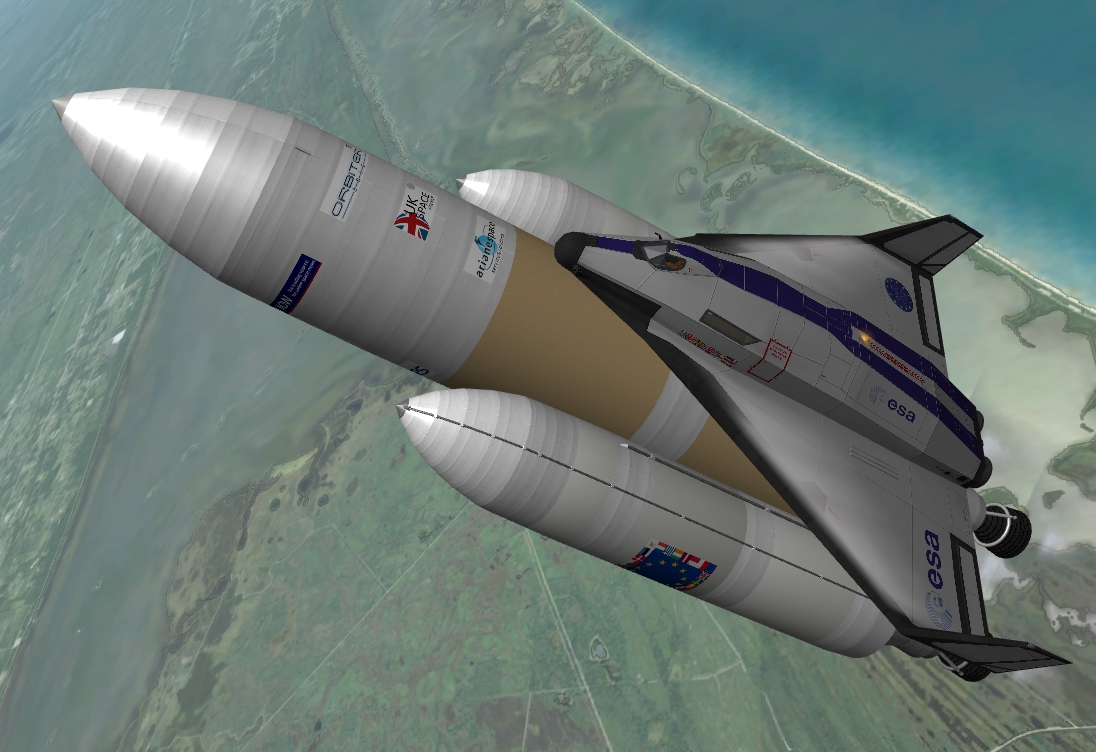 Standalone version of the "DG-Launcher (Europe)" add-on. Works on its own on a fresh Orbiter 2010-P1 install, no add-ons required.
This launcher is designed to carry a Deltaglider (24 tons) from Kourou to a 51.6° LEO.
This new version includes :
LUA autopilot (can be modified).
A launchpad.
Custom sounds.
Realistic engine parameters and gimbaled nozzles.
Hud display (designed for a 1280x1024 screen resolution).
This add-on is completely different from the previous "Velcro Rocket compatible" version, so consider it as a first release. Please report any bugs, and stay tuned for future releases !
Have fun !
Supported Orbiter Version

2010-P1