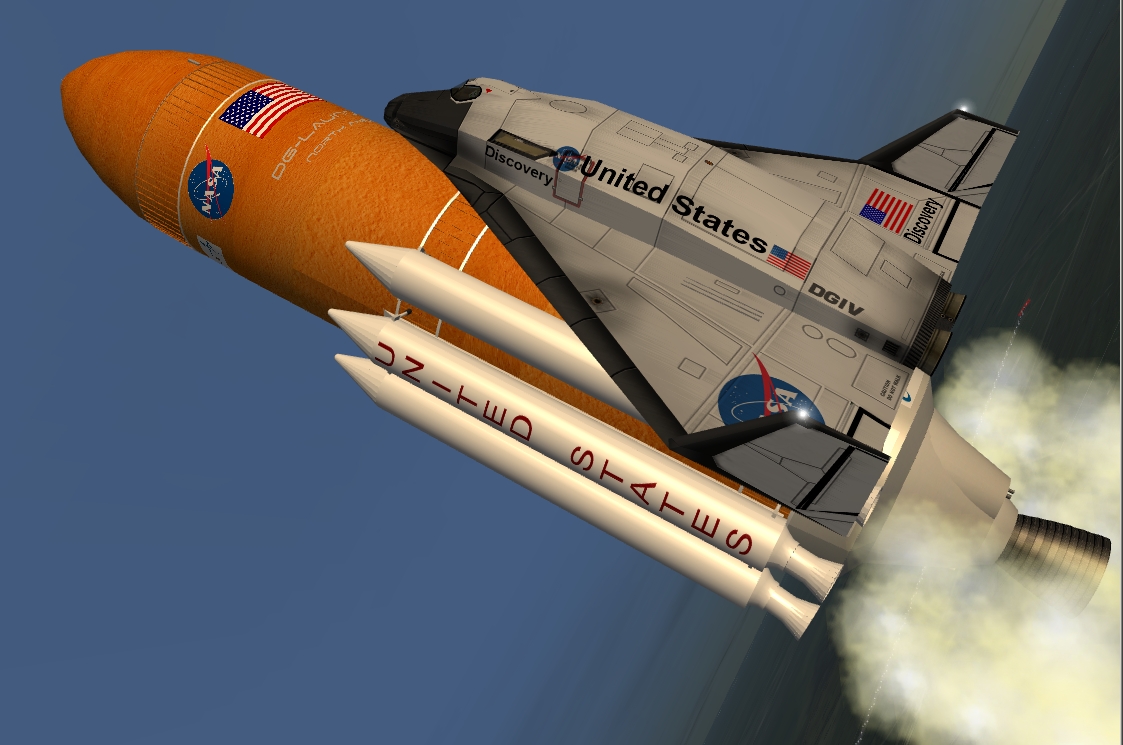 This 7-meters-diameter launcher can boost a fully-loaded DeltaGlider-IV to ISS. It's technology is a mix between the Shuttle Launch System and DeltaIV EELV rockets.
Includes 3 test scenarios with 3 different launch configurations (6, 4 and 2 SRMs).
Requires :
Velcro Rockets (by Sputnik)
DeltaGlider IV (by Dansteph)
UGCO (by Dansteph)
See the included doc for detailed specs.
UPDATE v 1.03 :
Install : unzip in your Orbiter folder then click "Overwrite All"
Recompiled DLL files (release) against the 2010-P1 version. Previous release wasn't working anymore.
Have fun !
Supported Orbiter Version

2010-P1