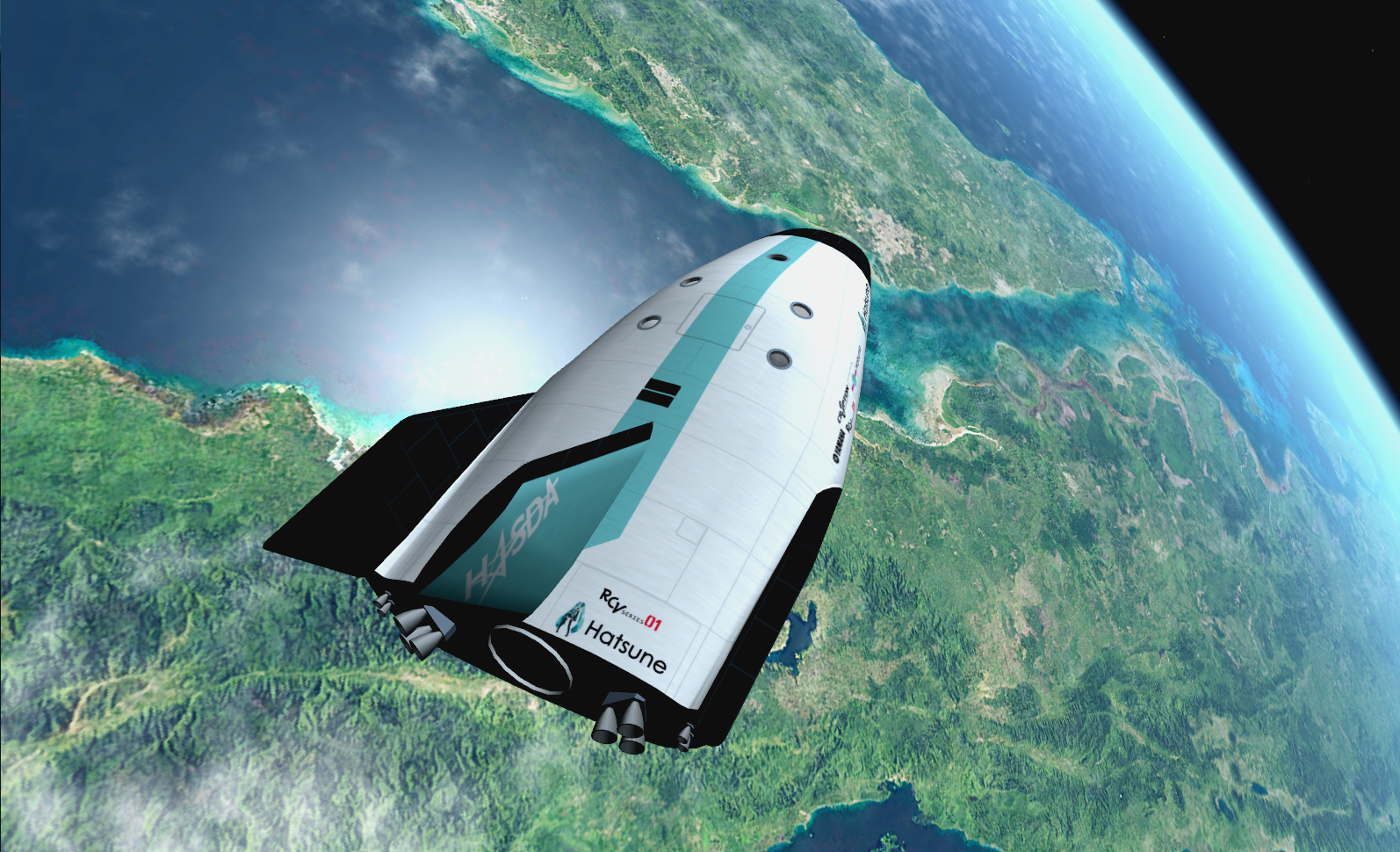 The Reusable Crew Vehicle is a manned lifting body space plane for the Hatsunia Aerospace Science and Development Agency (HASDA). It is launched on the M-II 01 launch vehicle and lands on a runway after a low-G re-entry. An expendable adapter is used for docking with space stations. The maximum passenger capacity of the RCV is five passengers, or three passengers with a few hundred kilograms of supplies. HASDA currently maintains a fleet of three RCVs, known as the "RCV Series": RCV01 "Hatsune", RCV02 "Kagamine", and RCV03 "Megurine".
There is also a NASA-owned RCV named "Spica." It is launched on the Atlas V 402 rocket.
More details are in the manual (*\Doc\ReusableCrewVehicle). Scenarios are located in the "Reusable Crew Vehicle" folder in the Orbiter launchpad.
Required addons:
Negishima Space Center
,
Velcro Rockets
,
M-II + Negi-5 launch vehicles
for the M-II launch scenarios.
Atlas V launch scenario requires
Velcro EELVs
and
MRO
.
Spacecraft3/genericvessel
is required for the RCV itself
.
AeroBrakeMFD
is required for re-entry.
Thanks to Martin Schweiger for creating Orbiter, sputnik for creating Velcro Rockets, Vinka for creating Spacecraft3, Artlav for creating the Spacecraft3 to DLL&C++ converter (for the docking adapter only, because the converter doesn't preserve exhaust textures), Hielor for creating the Wings3D .msh exporter, and the Orbiter community for helping me in creating this.