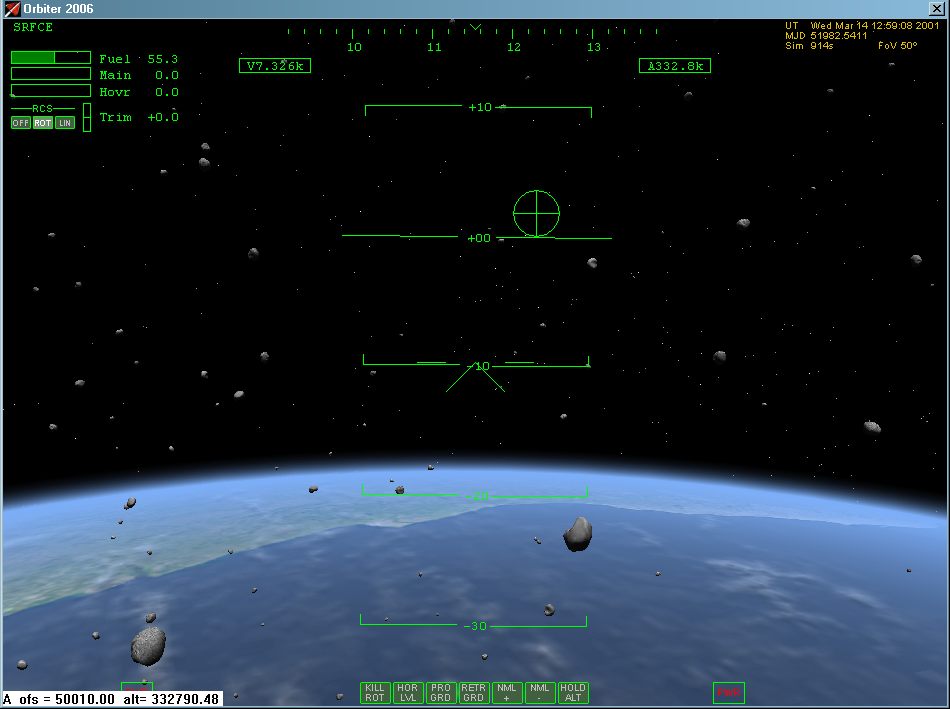 This is an orbital scenery generation module. It creates and moves objects as vessels, which act as asteroids, with random velocity and rotation. They're configured in a way that gives you a Frontier-like sense of your ship's acceleration.
The objects are created when you are 50 km above atmosphere or 20 km above surface of bodies without atmosphere.
Works best with FOV = 60*
This addon is not suitable for low end computers, like below 2 GHz.
Also, be aware that it may CTD under undefined conditions, although a redesign has been made to reduce the CTDs probability.
Documentation available in Doc/orbscn.txt
Copyright (C) 2007 Mohd "Computerex" Ali  original author
Copyright (C) 2008 Simon "Enjo" Ender  current maintainer