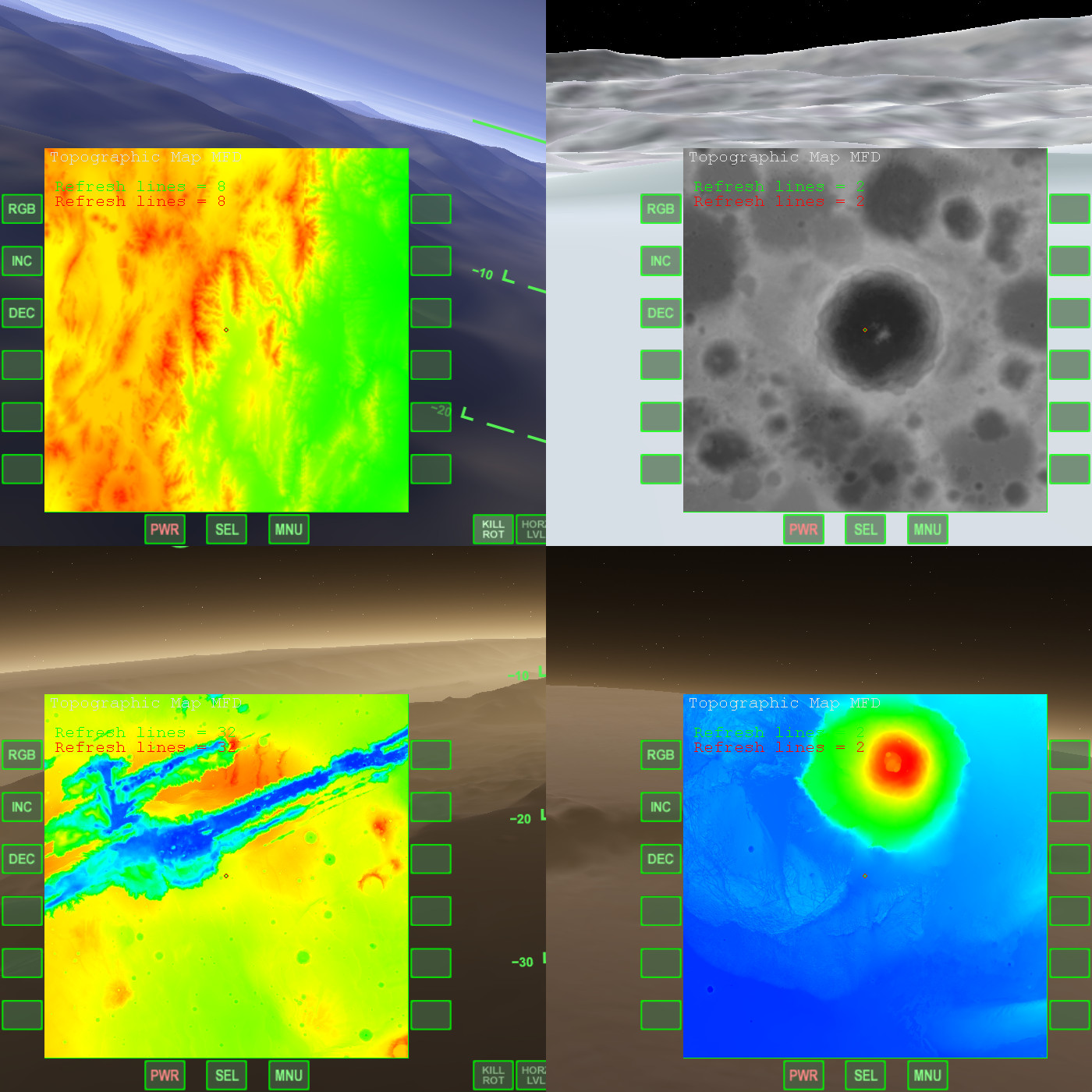 Displays a topographic map in grayscale and RGB.Load the provided scenario files for some interesting places where Topo Map MFD is really useful.
Warning
: This MFD is experimental and works only for Orbiter2016 and Jarmonik's DX9 2.1 client
Update
: Uses cache for faster refreshes of elevation data.
Requires:
Microsoft Visual C++ 2005 Service Pack 1 Redistributable
Copyright 2015 by "Topper" - Original author: concept, calculationsCopyright 2015-8 by Szymon Ender "Enjo" (http://www.enderspace.de) - Co-developer: optimizations, putting it togetherMany thanks to Jarmonik for helping in a smooth integration with his client!
Released under the terms of the LGPL v3:http://www.gnu.org/licenses/lgpl.txt