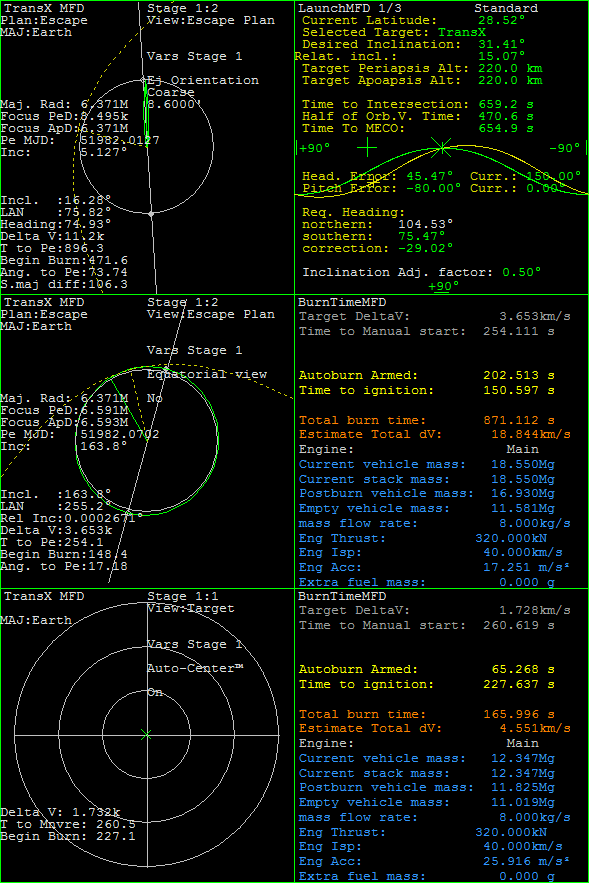 Are you tired of having to manually pass on launch variables from TransX's Escape Plan to Launch MFD or Manoeuvre mode's to BurnTimeCalcMFD (BTC) when you just wanna
get there
? Look no further than on ModuleMessaging! Thanks to this library, each module can be a source of information for other modules, and each module can be a sink of the information, like in the example above.
 
ModuleMessaging is licensed under LGPL. It means that you can even link your closed source addon with ModuleMessaging, as long as you link dynamically (like described in the Usage paragraph).
 
Documentation available at:
OrbiterSDK\doc\ModuleMessagingSDK
Requires 
Microsoft Visual C++ 2005 Service Pack 1 Redistributable
v. 1.1 05.02.2014
- changed license to LGPL
- made modules' and variables' IDs case insensitive
- no client addons recompilation needed
 
Copyright © 2014 Szymon Ender "Enjo"