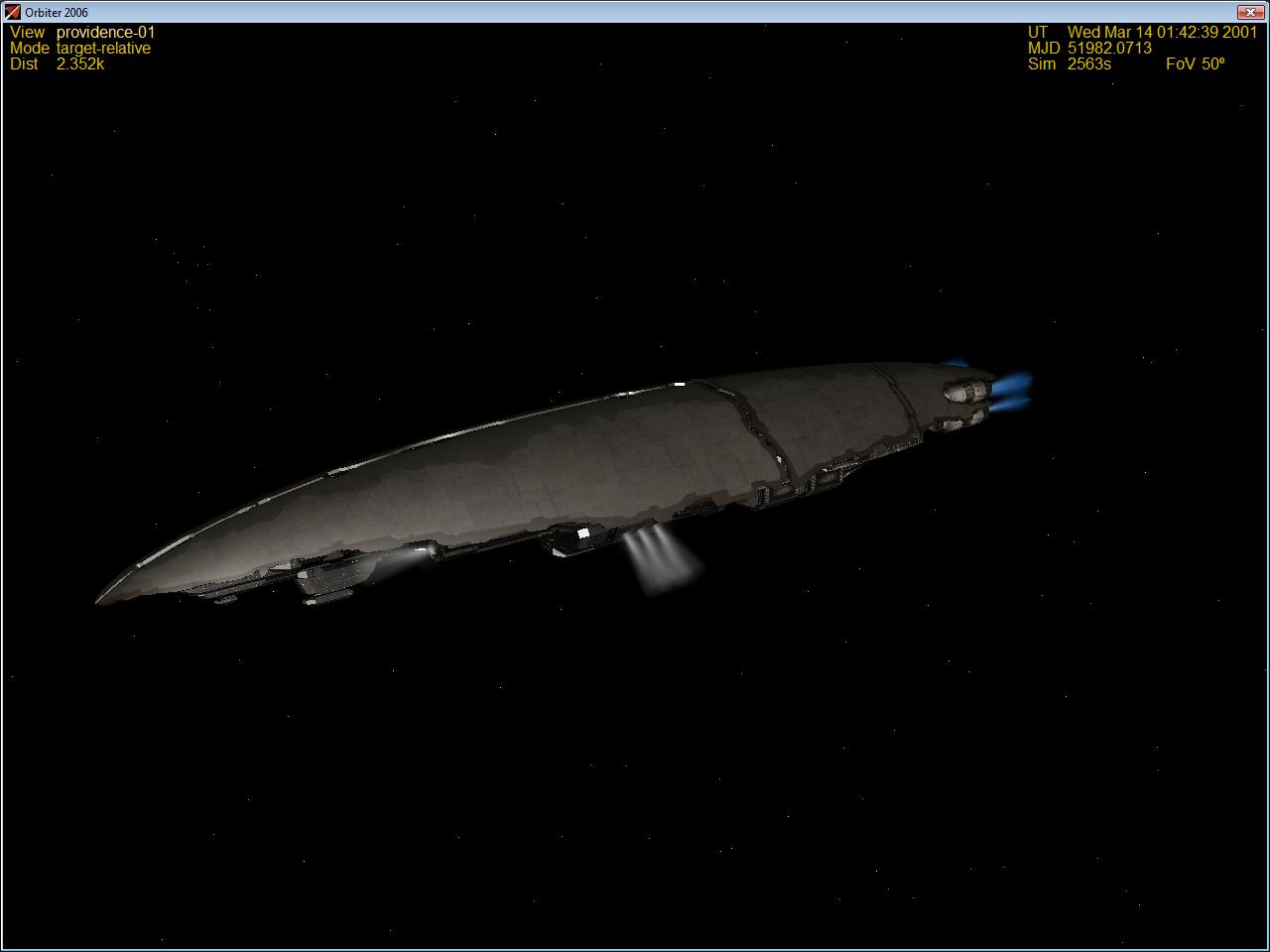 The mighty Amarrian Freighter ship Providence.
Length:Â Over 2,000 meters
Mass:Â 1,125,000,000.00 kg
Features:
Animated Exhaust
Beacons and Spot lights (same locations as the model from EVE)
Physical characteristics identical to its EVEÂ counterpart
Five Docking Ports
Featured in Tex's newest Orbiter movie.
"This thing's even less maneuverable than a small moon!"