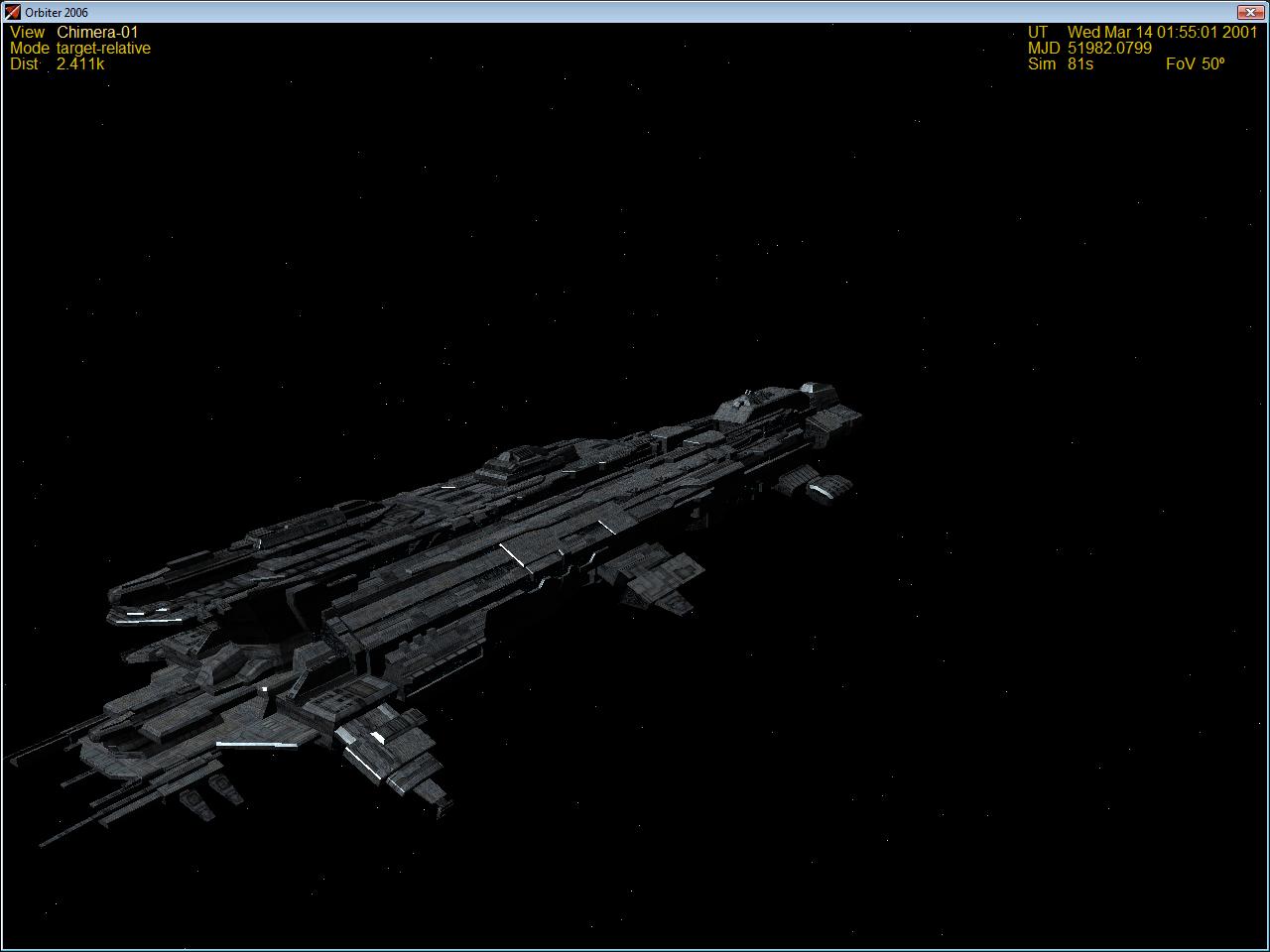 The Carrier Flagship of the Caldari Nation: Chimera
"The Chimera's design is based upon the Kairiola, a vessel holding tremendous historical significance for the Caldari. Initially a water freighter, the Kairiola was refitted in the days of the Gallente-Caldari war to act as a fighter carrier during the orbital bombardment of Caldari Prime.
It was most famously flown by the legendary Admiral Yakia Tovil-Toba directly into Gallente Prime's atmosphere, where it fragmented and struck several key locations on the planet. This event, where the good Admiral gave his life, marked the culmination of a week's concentrated campaign of distraction which enabled the Caldari to evacuate their people from their besieged home planet. Where the Chimera roams, the Caldari remember."
Mass:Â 1,080,000,000.00 kg
Length: 2,443 meters
Features:
Animated Exhaust
Beacons (same locations as the model from EVE)
Physical characteristics identical to its EVE counterpart
Two Docking Ports