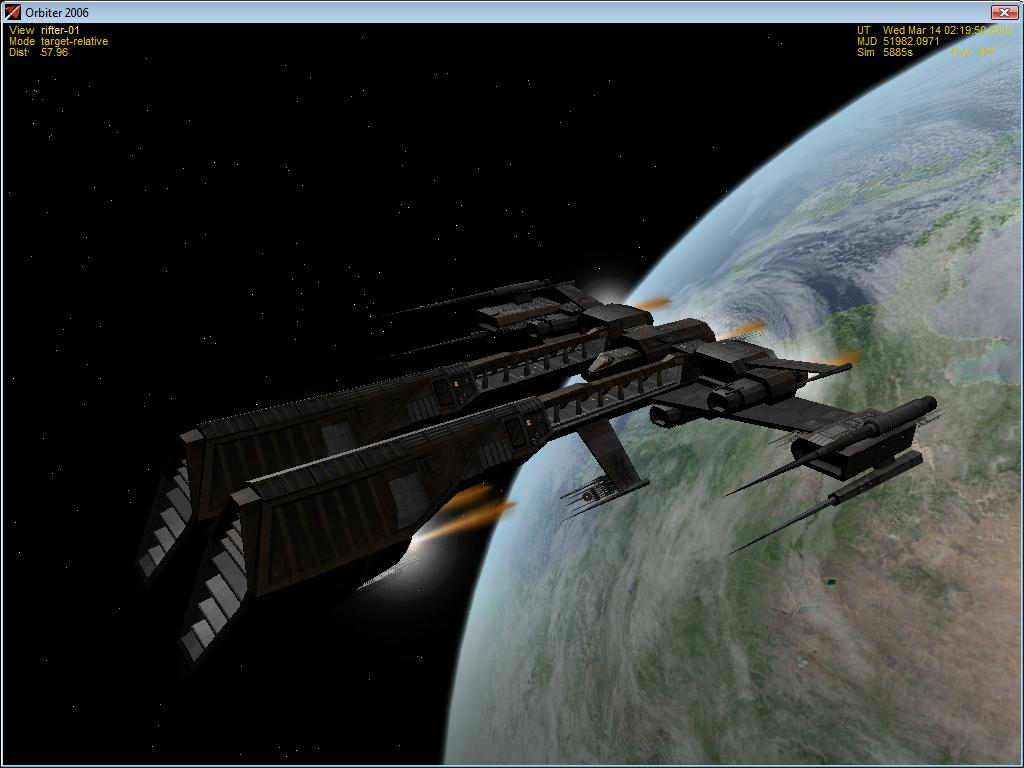 Rifter - Minmatar Frigate class
This ship is a conversion from the online space RPG EVE-Online (http://www.eve-online.com/).
Features:
Glowy lights (woo!)
Animated exhaust (yes, it's cool)
One docking port (logically positioned <.<)
Mesh visible from the cockpit
Physical properties comparable to ones in EVE
UPDATE: The ship mesh is now visible from inside the cockpit.
There is no "warp drive" as of yet.  Such a feature may be implemented in a future version.
I put a lot of time and effort into the this conversion, but if you have any complaints or suggestions, please feel free to let me know on the Orbiter Forum so that I can make improvements!