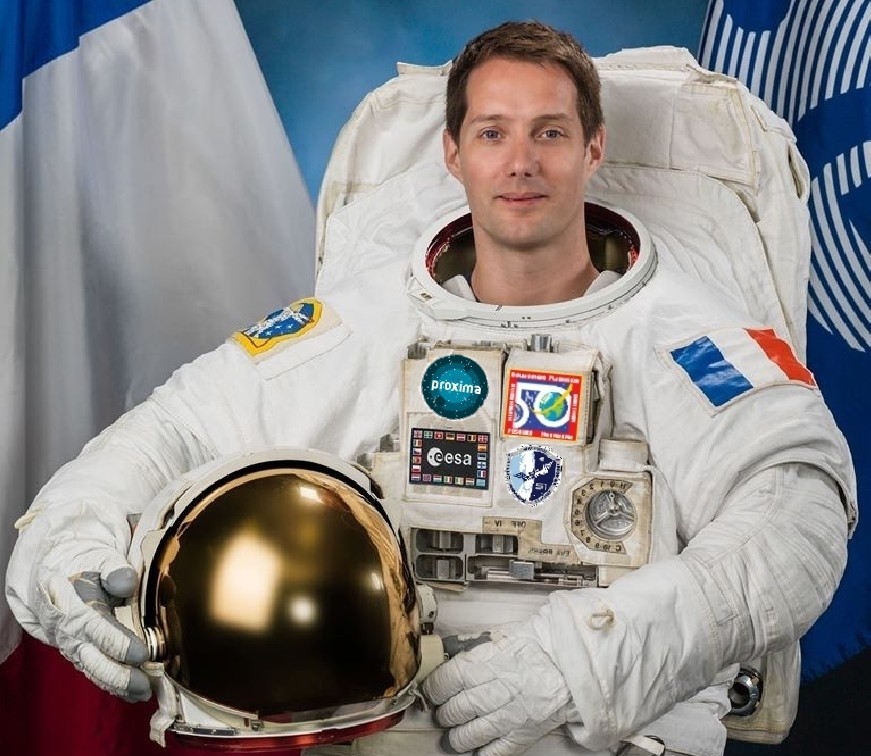 SPATIAL FRENCH 2016 - 2017
For 2010 Orbiter P1.
D3D9ClientR15 Compatible.
French version only.
 
Tenth French Spationaut selected by ESA, Thomas PESQUET was assigned for a long stay on board of the International Space Station : PROXIMA Mission.
He took off on 15 November 2016 with the other members of the ISS 50-51 Expedition and returned to Earth on 2 June 2017 after a seven months stay in the space.
This is a mission pack, you will be able to relive all the important and crucial moments that have marked the one hundred and ninety-six days of the mission PROXIMA thanks to more than fifty scenarios that will take you in this mission Spatiale Française aboard the ISS with Thomas PESQUET as well as with his companions Americans Astronauts and Russians Cosmonauts.
Installation:
You will find the complete list of all mandatory ADDONS that will make you able to assemble the ISS in its configuration of June 2017. As all these necessary ADDONS are so many, the exact list is described in the pdf-file included in the Zip-file.
Thanks to all the creators.
Please read this file because it contains all the information to download, install and use all these Add-ons and to accomplish all my scenarios without problems.
Everything has been tested and re-tested, but if unfortunately you were faced with a "bug" or a problem, do not hesitate to contact me : comments, remarks and others are welcome...
"All this is for you, enjoy together, enjoy in peace"
              Have good flights everybody
                      June 30, 2017
                          Pappy2