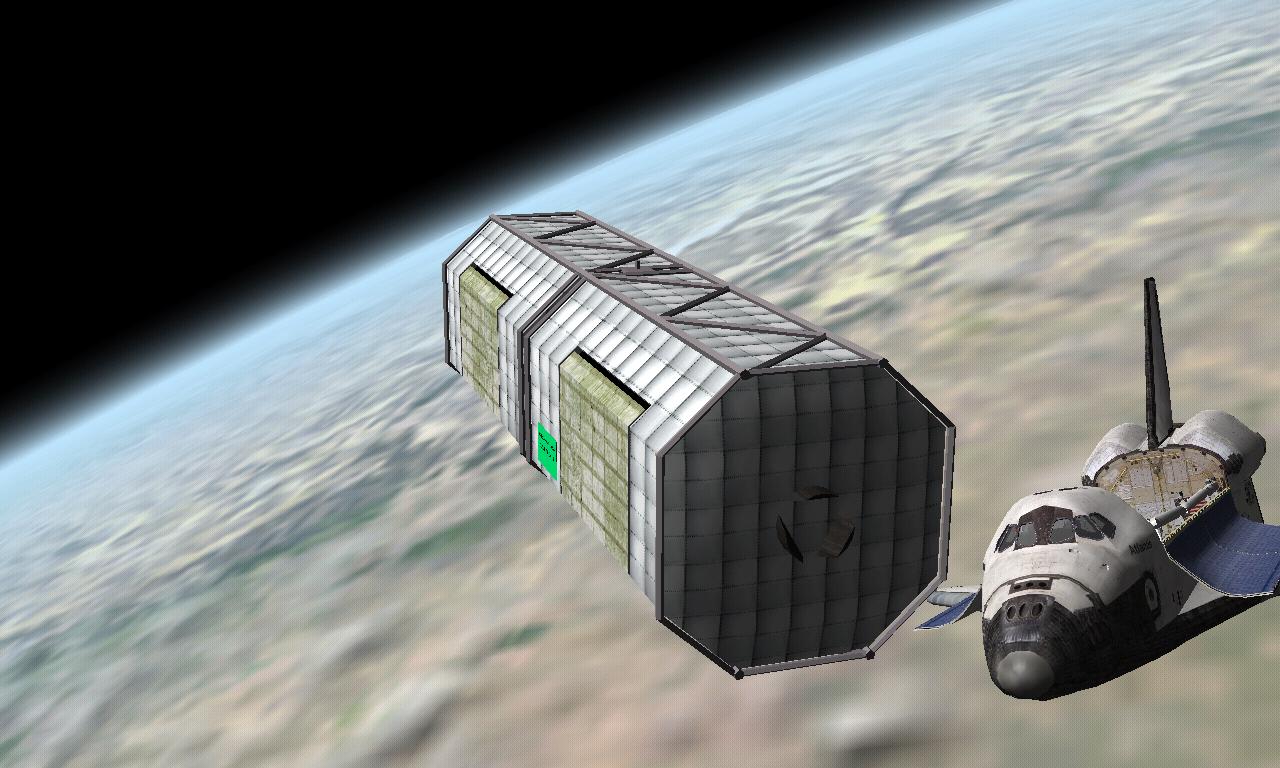 The Simple Cargo Payloads are the latest modules for use with the Lunar Transfer Vehicle system. They are simple config-file based modules designed to carry freight to and from LEO using the Space Shuttle. Once in orbit, you can transfer to lunar orbit using the Lunar Transfer Vehicle, last seen here:
http://www.orbithangar.com/searchid.php?ID=3078
They have attachment and grapple points for use with the Shuttles, and a docking port on the forward end.
Two types are included; a 15000 kg load and a 28000 kg load. Aside from the placard markings and the mass they look identical.
UPDATE: 0.91 fixes center-of-mass problem
12/10/07: updated to allow selection from scenario editor