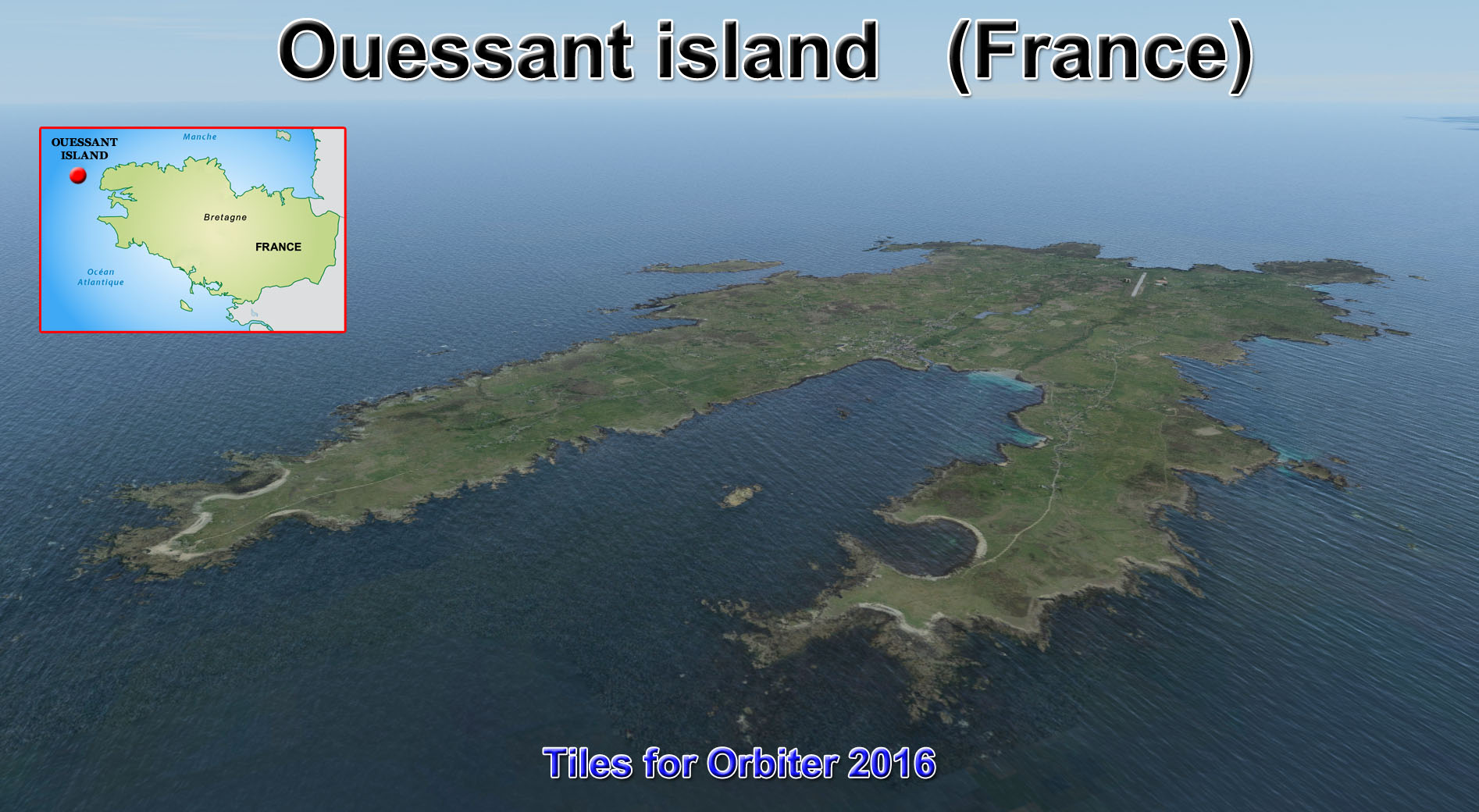 Tiles for Orbiter 2016
The island of Ouessant is a French island in the Celtic Sea located 18.5 kilometers west of the west coast of Finistère
(westernmost French department).
This island is 8 kilometers long and 4 wide.
It is the westernmost land of mainland France.
This add-on only features the
detailed surface tiles
of this island.
Only one scenario is provided, with a Deltaglider located at the threshold of the small runway of the aerodrome of this island.
Some generic buildings are placed at this location provisionally,
pending a future more detailed version
.
INSTALLATION :
Just unzip this "zip" file directly into the root folder of your Orbiter.
With the D3D9 graphic client, be sure that in D3D9Client Advanced Setup tab (Orbiter Server Launchpad)
surface texture load options zone you have Tile Archive "cache & archive" selected.
Comments are welcomed and appreciate
Supported Orbiter Version

2016