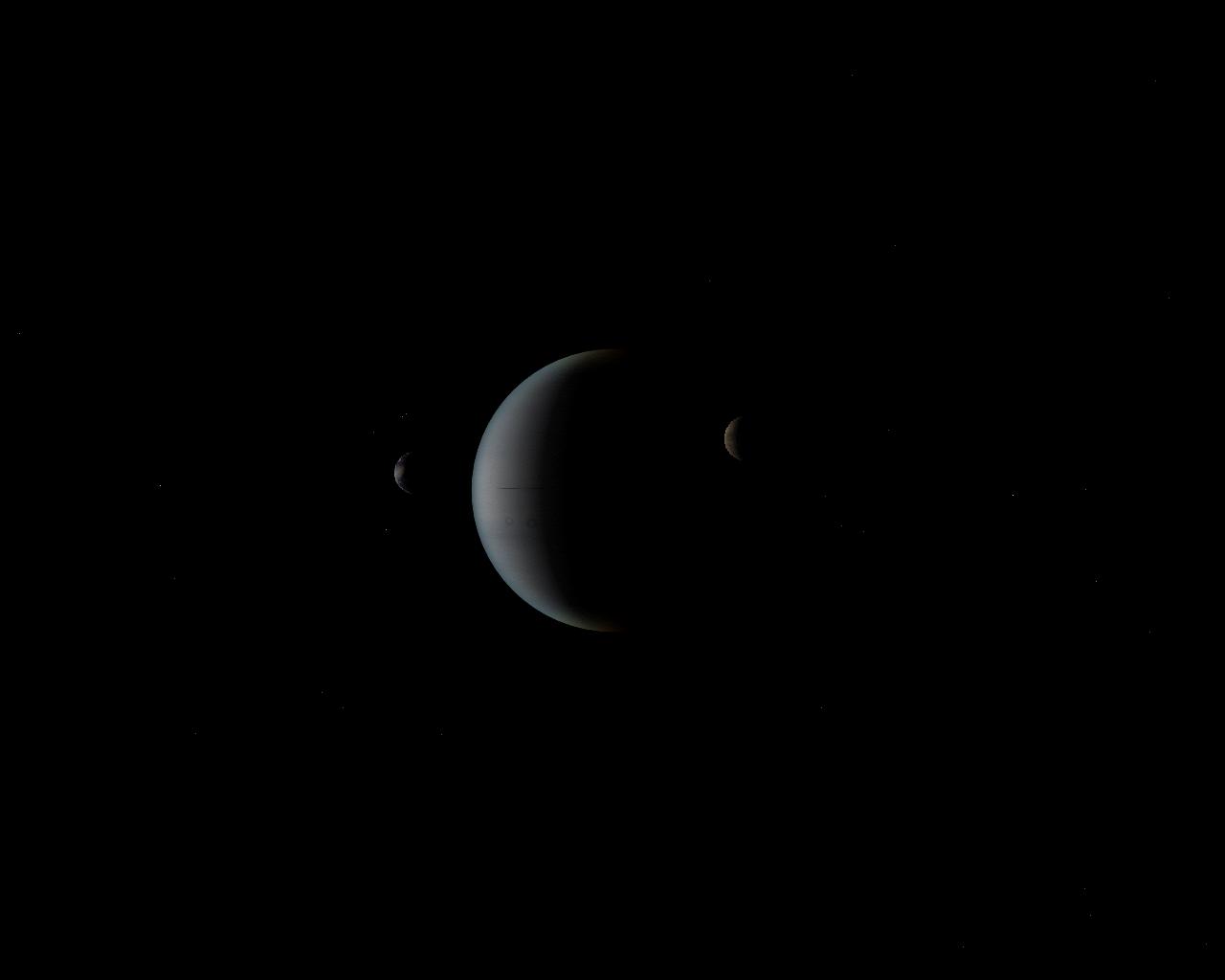 Mu Arae is a sun-like star 50.6 light years away from Earth.
Based on modern astrophysics concepts, this addon includes the four known planets and several fictional moons, which can be disabled via a change in config file if desired. One moon is inhabitable by UMMUs.
Requires DGIV, XR2 and UMMU 2.0 for certain scenarios.
Please report bugs or make suggestions to me at Orbiter-Forum. 
Have fun and enjoy!
Updates:
-Radius of Mu Arae c corrected.
- Mass and radius of Mu Arae b I corrected.
- 08/12/2010:Â Density problems corrected.