Something with "space, rockets and gravity" was all I could think of when I walked in to the
GI Game Jam
(organized by
UWaterloo's Games Institute
) about two weeks ago.
So here's grav, a 2D simpler version of Orbiter, where you control a rocket that obeys the laws of motion and gravity.
- Ship always looks at mouse.
- Click for full thrust, right-click for retro (30%).
- Beware, fuel is limited.
- Don't land too hard or aerobrake in the sun (heliobraking?).
- Landing in a spaceport refuels and repairs your ship.
Try it here! http://zhaop.me/grav/
Mirror if main link is down: http://grav.orbiter-radio.co.uk/ (thanks Xyon!)
I also had in mind other pretty neat stuff (gravity slingshots, space stations and explosions) that ultimately didn't make it, and you can see there's nothing much really to do in here ("how do I win"). So I'm definitely still going to work on this!
Would love to know what you guys think. What was not fun? What was frustrating? What would you really want to see next?
Hack it here: https://github.com/zhaop/grav/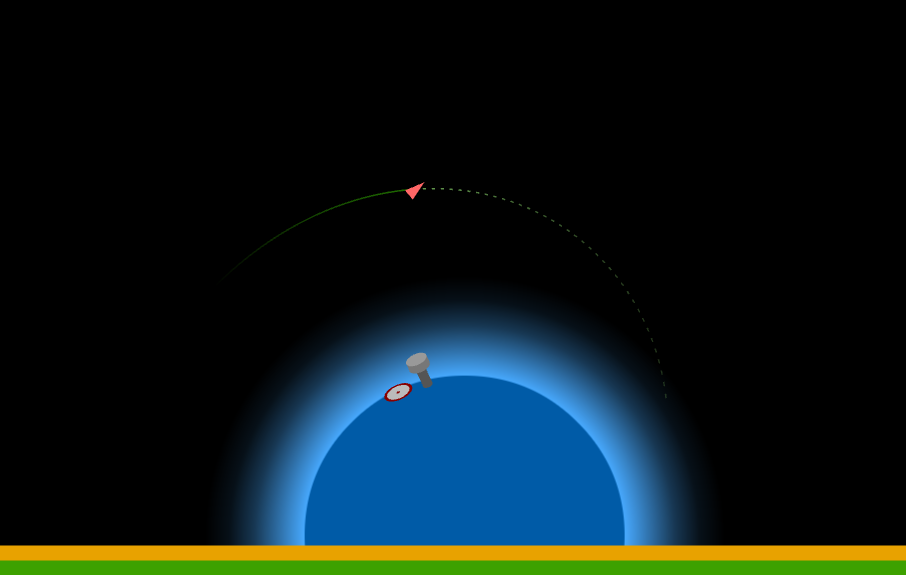 Last edited: