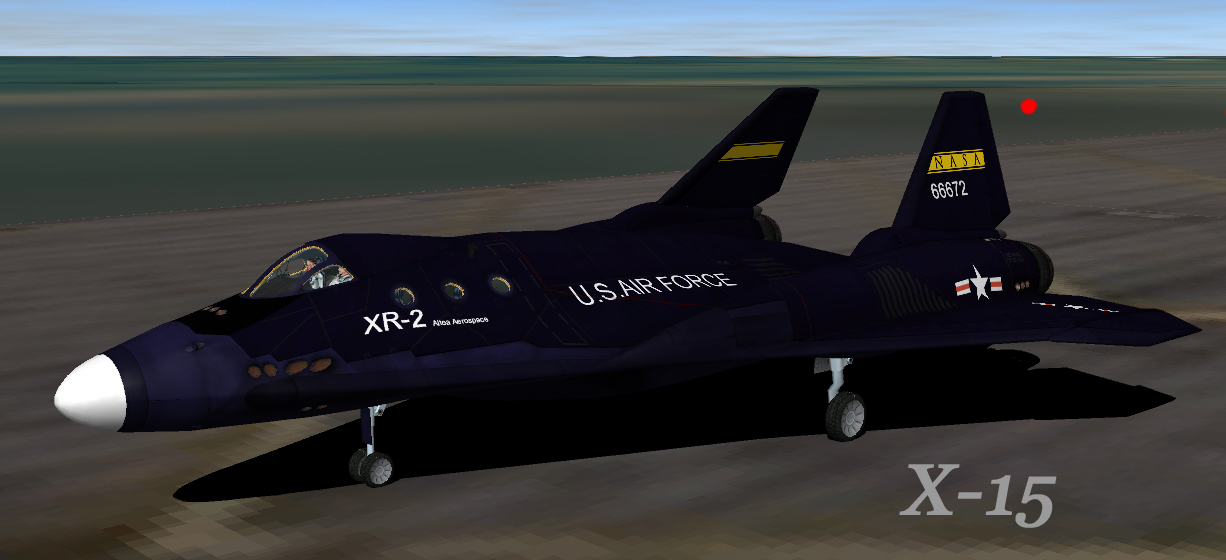 This skin makes the XR-2 look like the X-15.
Take a flight with it with the included scenario,
or try to attach it to another craft, drop it and simulate a suborbital
flight like the X-15 did.
Made with Adobe Photoshop Elements 4.0, using the NVIDIA DDS plugin to save the file to .dds.
Special Thanks to:
dutchpirate - for the layered XR-2 texture, that made the creation of this skin much easier,
Coolhand + dbeachy - for this great ship and the paintkit.
Based on the paintkit, © Coolhand
and a layered texture file, © dutchpirate
Installation should be easy, if not ask at Orbiter Forum.
© 2009 Astrosammy
April 30, 2009 17:46 CEST