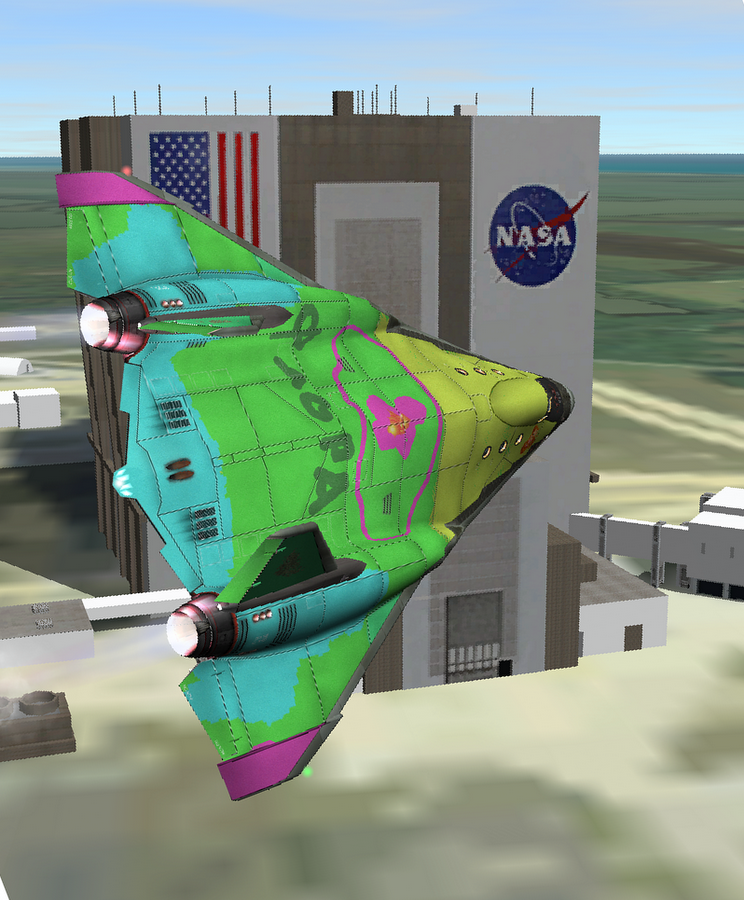 XR-2 Winx Flora Repaint
    This addon is made by my 8-years old daughter as her first couple of addons (another is XR-5 Winx Stella Repaint). I have helped her with inserting a little
    clipart and addon deployment. I hope this is her first and not last step on the road of computer artistry, modeling and love for space sims.
Required add-ons
    
XR-2 Ravenstar
by Douglas E. Beachy (
http://www.alteaaerospace.com/index-3.html
) - tested with version 1.4
Installation
    Unzip into your Orbiter directory. No files are overwritten.
Launching
    Run scenario: XR-2 Ravenstar\XR-2 Winx Flora Repaint.scn
Using in scenarios
    Add the following line in your XR-2 vessel section:
    SKIN Flora
Credits
    - Douglas E. Beachy's for XR series vessels (
http://www.dougsorbit erpage.com
)
    - PennyBlack for making repainting easy (
http://www.orbithangar.com/searchid.php?ID=5404
)
        - GNU Image Manipulation Program community (
http://www.gimp.org
)
    - Rainbow S.r.l. studio for inspiration by creating Winx series
    - Website
http://winx-na.narod.ru
for cliparts
SiberianTiger