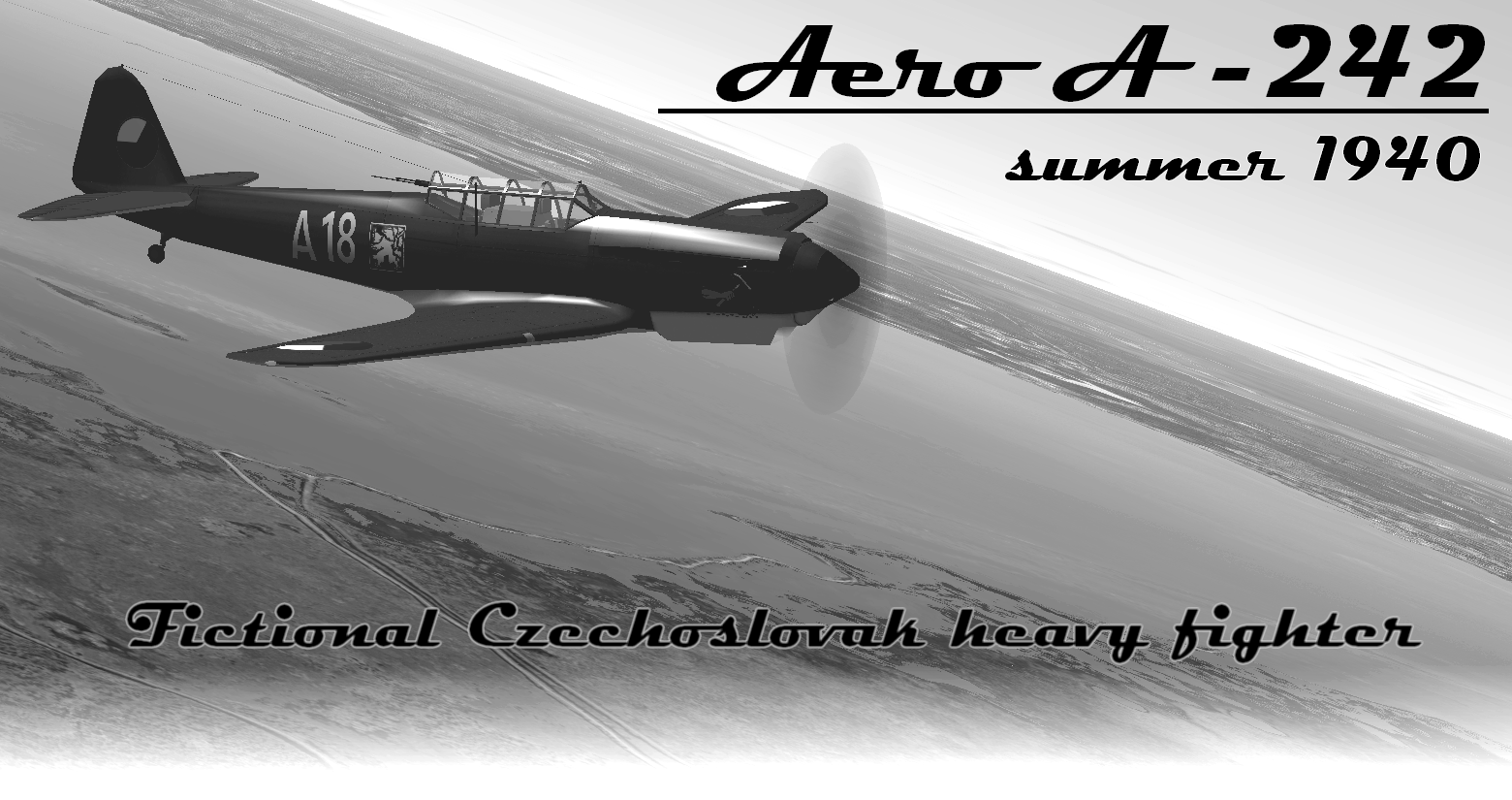 Cizurator presents a fictional WW2-era double-seat fighter, created exclusively for Orbiter Sthpace Flight Simulator:
Aero A-242
of the Czechoslovak air force. Although it never existed, it's supposed to be a rather realistic warbird, that is fun to fly at the same time. It's based on Vinka's spacecraft3 (included) and features animated controls, landing gears, flaps, canopy and propeller, as well as custom sounds. More detailed info can be found in the README file. Works well in Orbiter 2016 as well as previous distributions.
October 9th Update
: added missing  file spacecraft3.cfg into the package.