Tutorial Publisher
Tutorial Publisher
News Reporter
Joined

Apr 3, 2016
Messages

522
Reaction score

10
Points

18
Location
SUCCESS! "Still Testing" RocketLab's Electron 2nd Flight (14:30 NZDT, 21st Jan. 2018)
Live broadcast
:
[ame="https://twitter.com/RocketLab/status/940065853747249155"]Rocket Lab on Twitter: "Next #StillTesting window opens 14:30, Tuesday 12 December NZDT (1:30 UTC). Updates on anticipated launch time within the four hour window t… https://t.co/R32XdoSwmX"[/ame]
[ame="https://twitter.com/RocketLab/status/940031491521757186"]Rocket Lab on Twitter: "Still Testing launch attempt scrubbed for the day. Weather factors and orbital traffic mean opportunities for launch today are tight, so we'… https://t.co/QNnu7520OX"[/ame]
[ame="https://twitter.com/RocketLab/status/939022486003376128"]Rocket Lab on Twitter: "Still Testing is on the pad at LC-1 and looking healthy. Ideal launch conditions open up Monday. Currently targeting no earlier than 2.30 pm… https://t.co/ySwITUH0et"[/ame]
Launch Press Kit
is available
here
.
Press Release
is available
here
.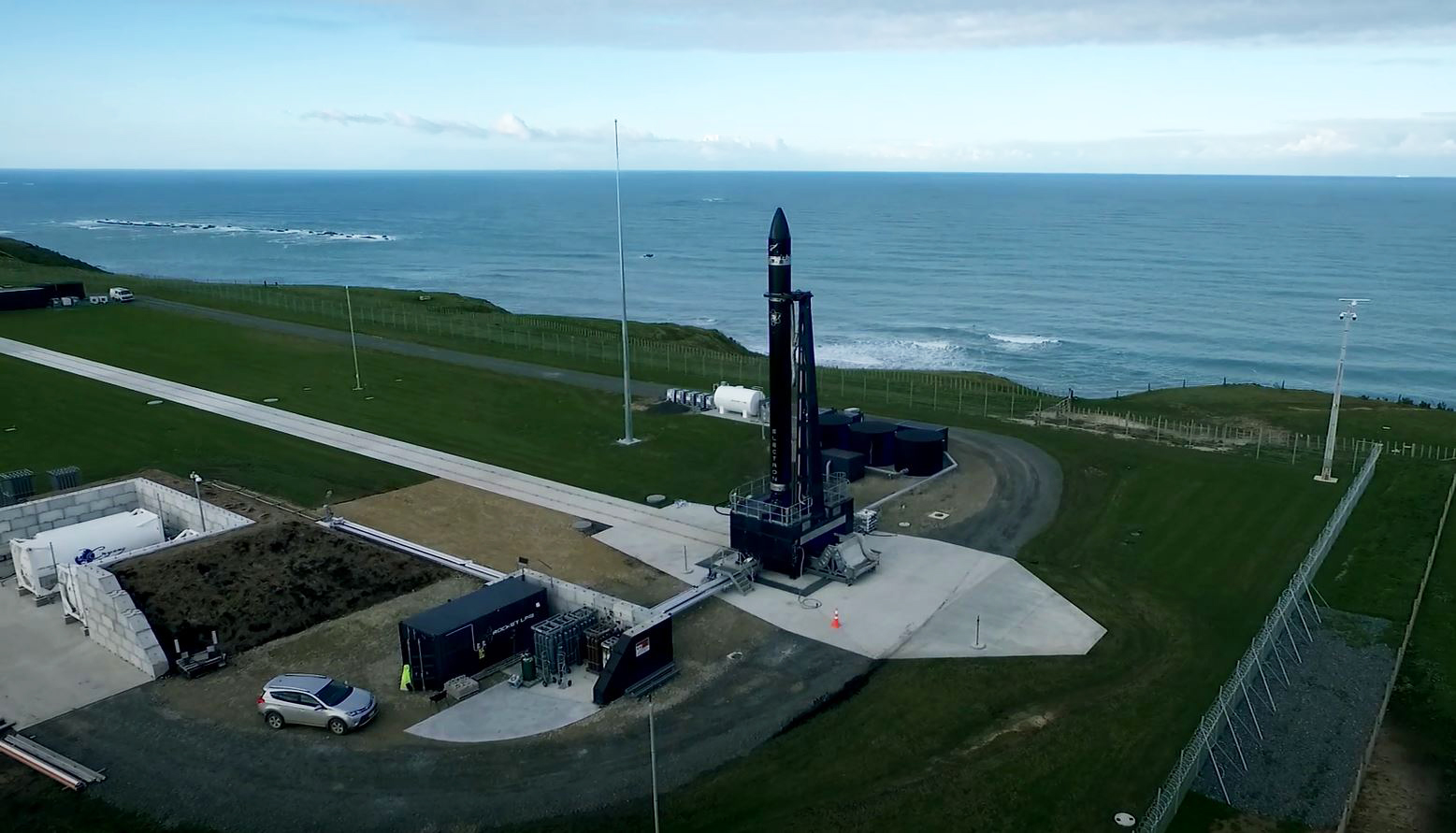 Rocket Lab will open a ten-day launch window from Friday December 8, 2017 NZDT to carry out the company's second test launch of the Electron rocket. During this time a four-hour launch window will open daily from 2:30 p.m NZDT.

The test launch, titled 'Still Testing', will take place from Rocket Lab's Launch Complex 1 on the Māhia Peninsula, New Zealand. It follows on from the successful inaugural Electron test carried out on May 25, 2017.

Still Testing will be the first Rocket Lab launch to be live streamed to the public. A live video stream will be available approximately 12 minutes prior to a launch attempt at

www.rocketlabusa.com

The test launch attempt will only proceed if conditions are ideal for launch. Due to the nature of launching rockets, planned lift-offs are often subject to multiple and subsequent postponements, or scrubs, to allow for small, technical modifications and to wait for ideal weather conditions.

Peter Beck, Founder and CEO of Rocket Lab, says the test is an important next step in making space accessible and the team will be focusing on gathering more data to inform future launches.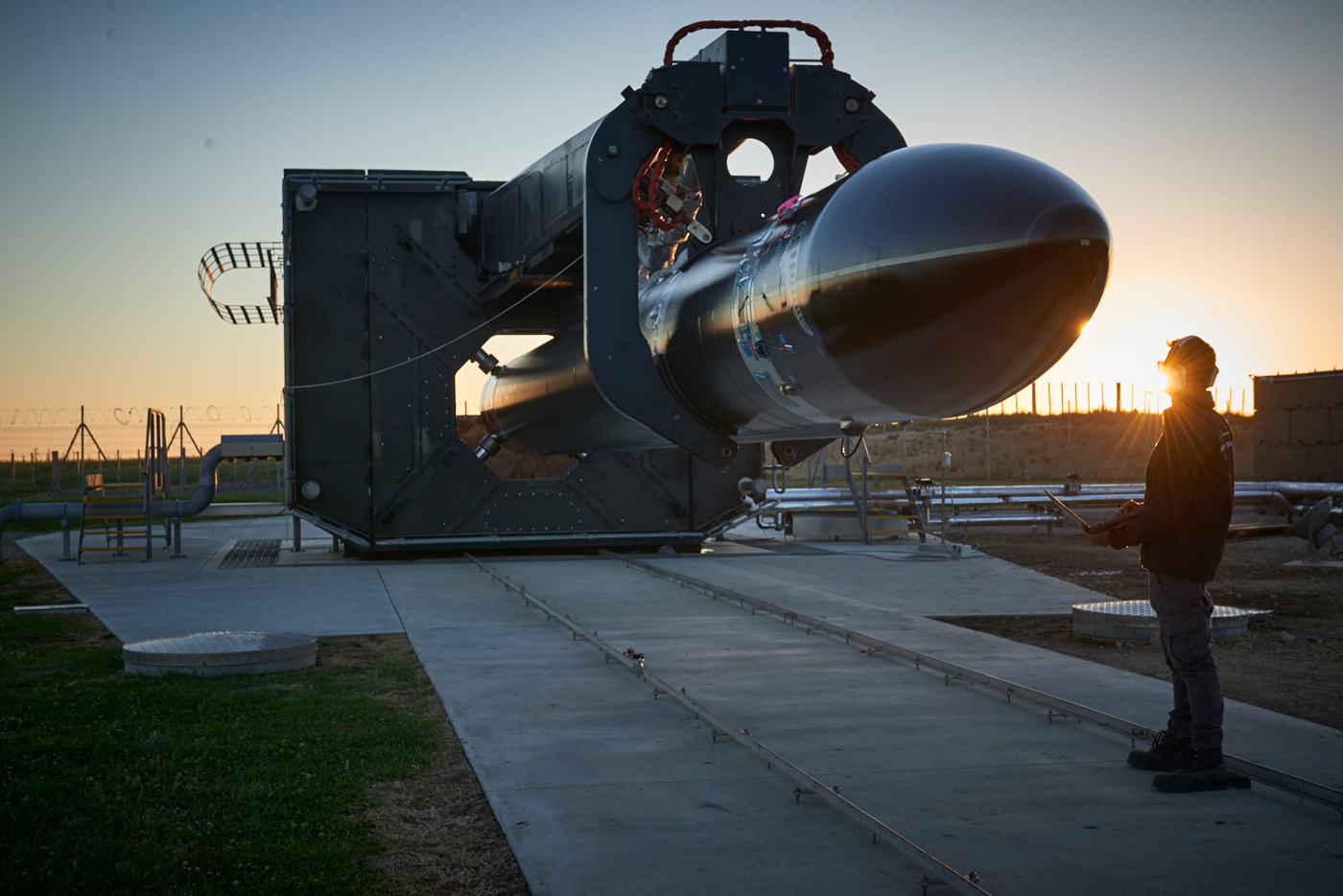 This mission will carry payloads from two companies. Planet will provide a single Dove imaging cubesat, while Spire will provide two Lemur-2 ship-tracking and weather satellites that will be placed into an orbit by the Electron.

Planet, in a statement last week, dubbed its satellite being launched on this mission "Dove Pioneer." The name is intended to reference both the "amazing space pioneers" of the past as well as pioneering a new way of building and launching satellites in the future. That satellite, Planet said, will be placed into an orbit of 300 by 500 kilometers at an inclination of 83 degrees.
Payloads
:
Dove Pioneer
Last month, the Planet team successfully integrated one of our Dove satellites into a Rocket Lab Maxwell deployer to be flown on the 2nd orbital flight (aka "Still Testing") of Rocket Lab's Electron launch vehicle. The launch is currently scheduled for December of this year and the rocket will drop off the Dove into a 300 x 500 km, 83 degree inclination orbit.

This Dove has been officially designated "Dove Pioneer," and the name has several points of significance for us. On the one hand, it's a nod to the awe-inspiring series of Pioneer missions conducted by NASA in the 50s, 60s and 70s. There is often a lot of buzz about NewSpace and how small satellites and small launch vehicles are changing the industry, but we owe a great deal of our success to the amazing space pioneers that preceded us. We stand on the shoulders of giants.
Lemur-2
:
Lemur-2 is the initial constellation of low-Earth orbiting satellites built by Spire. These satellites carry two payloads for meteorology and ship traffic tracking.

The Lemur-2 satellites carry two payloads: STRATOS GPS radio occultation payload and the SENSE AIS payload.

The SENSE payload enables tracking ships worldwide by receiving their AIS signals. Spire satellites, which orbit close to Earth's atmosphere, listen for GPS satellite signals - which are impacted as they pass through Earth's atmosphere. Using a process called GPS radio occultation, Spire measures the change in GPS signal readings to calculate very precise profiles for temperature, pressure, and humidity here on Earth.

The Lemur-2 satellites are launched in small batches as secondary payloads.
Spire announced a sencond generation series to be launched from 2018 onwards, which will also feature ADS-B payloads to track airplanes.
More info
:
The launcher, Electron
.
The company, Rocket Lab
.
Source
:
Rocket Lab
,
Planet
,
Spacenews.com
,
Spire
,
Gunter's Space Page
Last edited: