Not funny anymore
Addon Developer
Donator
Joined

Feb 6, 2008
Messages

37,056
Reaction score

1,755
Points

203
Location
The TESS space telescope, usually searching for Exoplanets, had discovered TYC 7037-89-1, a very beautiful star system made of three binary starsystems,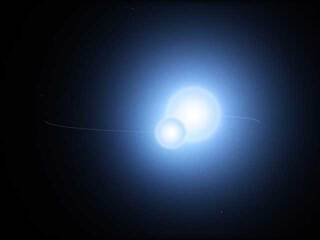 Astronomers found the first six-star system where all of the stars participate in eclipses, a discovery made by NASA's Transiting Exoplanet Survey Satellite (TESS). The system is about 1,900 light-years away in the constellation Eridanus.

exoplanets.nasa.gov
The preprint to the discovery can be found here:
I really wish we could visit such places in orbiter one day, that one is really more fantastic than science fiction ever could have painted it. It is not the first sixtuple star system found, but the structure of it is really what makes it special in the known universe. Imagine sitting on a planet on one of the stars of TYC 7037-89-1B, that permits exoplanets to exist, looking up to see two suns and a dense cluster of four very bright stars above.