Let's share a rather disappointing experience with new hardware, who knows, it could be useful to someone over there.
I was looking for new headphones as my current ones are quite worn. So I went to the local tech shop and decided to give a try to the
Trust IRONN GXT 430
"Gaming headphones". I'm practicing music as an amateur and professionals I had the opportunity (and the luck) to work with told me I had an excellent hearing and tone recognition ability. So I'm "quite picky".
I must say I found the design overall attractive. Unlike other models, it doesn't look too much like a big chunck of plastic. The hearphones are held by a metallic frame, which looks decent enough. Modern, industrial style, I'm OK with that. So that's rather a good point. A minor annoyance, though, is that everytime you hit or scratch that metal band, it really rings like a bell, which isn't ideal for an headset. There's an integrated microphone that is quite cumbersome, but that does the job pretty well. There's a small switch to turn the mic on/off. Behind the left ear you have a volume wheel.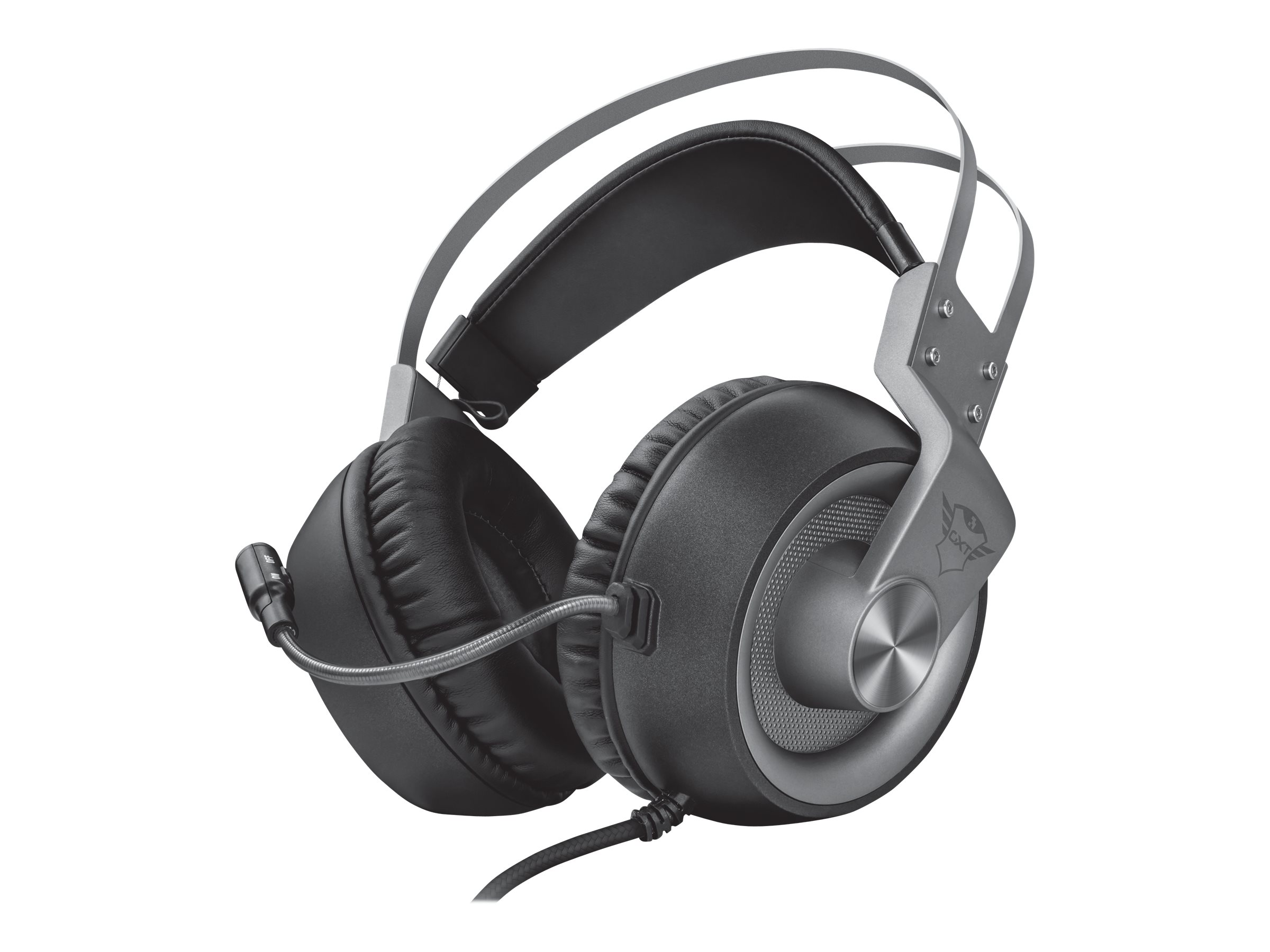 The set is said compatible with PC / PS4 / PS5 / XBOX series X / Switch / and mobile. I'm a PC user of course and was happy to find a dedicated 2-meters PC adapter cord packaged with the headset (1 female plug for the headset and 2 male plugs for the PC, 1 mic "pink", 1 line "green").
Now let's get to the point. It is quite expensive (50€). Not crazy but at that kind of price, I have
minimal expectations
regarding sound quality and dynamics. Given that the speakers units are 50 mm ones, I expected to get some decent bass. Instead I found the sound rather faint and flat, compared to my previous headset. Even using an equalizer to try to correct things, there's little to do, the sound really lacks definition and what you get is some medium porridge. I tried listening metal, jazz, classic music, always the same feeling that the sound is somewhat "inaccurate", artificial. It isn't better with videogames.
So I'm going for a refund, and probably go into real high-grade, more expensive stuff. Yes it does the job, I mean technically it works and does what it is supposed to do, but for me the sound quality simply isn't there (and not far from 'crappy'). I give it 3 on 5 and not 2, because of the good points listed above.
Last edited: