Joined

Feb 13, 2008
Messages

5,399
Reaction score

6
Points

0
Location
Website
Launch site:
Baikonur

Launch date:
September 17, 2009
The launch time is:
21 : 55 : 00 Baikonur 17.09.2009
19 : 55 : 00 Moscow Local 17.09.2009
15 : 55 : 00 UTC September 17, 2009
11 : 55 : 00 a.m. EDT September 17, 2009
Payload 1:
Spacecraft:
Meteor-M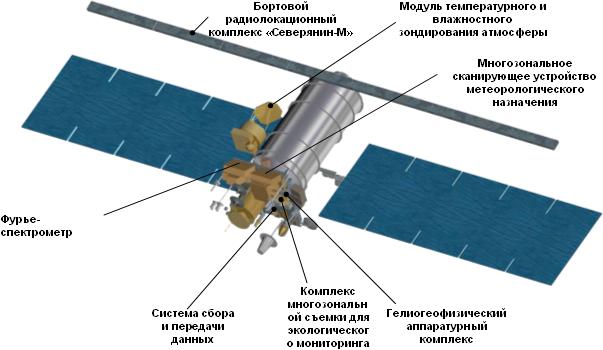 Manufacturer:
Moscow Engineering Physics Institute and the Research Institute for Electromechanics (VNIIEM)
Meteor-M satellites are a new generation of russian meteorological satelllites. They will feature following instruments:
* MSU-MR - Global and regional for cloud cover mapping
* KMSS - multichannel scanning unit for Earth surface monitoring
* MTVZA - imager/sounder for Atmospheric temperature and humidity profiles, sea surface wind
* Severjanin - SAR for Ice monitoring
* GGAK-M - Solar physics module
* SSPD - Data relay for 150 ground stations
* M, DM, SM bands trancievers
Right now Russian satellite constellation does not comprise any weather satellites. Meteor-M should begin replenishing it.
Meteor-M specifications
No code has to be inserted here.
Payload 2:
Spacecraft:
Sumbandila (ZA-002)
Manufacturer:
SunSpace in cooperation with the University of Stellenbosch
(South Africa)
http://www.itweb.co.za/sections/business/2009/0906021038.asp?S=IT in Government&A=ITG&O=google
The name means showing or pointing the way. Freely translated into English "Pathfinder".
The main payload is a multi-spectral imager with a 6.5m Ground Sampling Distance (GSD) with 6 spectral bands and will be supported by an on-board storage of 6 Gigabyte, expandable to 24 Gigabyte. In additions there are several experimental payloads.
The mission of the project is the development and growth of people and institutions, providing satellite data for applications addressing the needs of society and understanding the modalities of a small satellite programme in order to inform the space policy process in South Africa.
No code has to be inserted here.
Payload 3:
Spacecraft:
University Satellite Tatiana 2
Manufacturer:
Moscow Engineering Physics Institute and the Research Institute for Electromechanics (VNIIEM)
http://space.msu.ru/projects/planned/Tatyana2/
The project is developed by the collaboration of the Universities and the Institutes of Russia, Korea and Mexico.
The main purpose of the experiment is study of interaction of the atmospere, ionospere and magnetosphere of the Earth by means of the orbital detectors. SINP MSU is traditionally involved in this research.
Sceintific equipment of the satellite:
1. Detector of ultraviolet and red radiation.
2. Scintillation detector of the charged particles flux.
3. Detector MTEL for study of transient events.
The project is sponsored by Lomonosov Moscow State University.
Payload 4:
Spacecraft:
UGATUSAT
Manufacturer:
Polyot Enterprise, Omsk
http://ru.microsat.ru/index.php?page=ugat_usat&category=satellite
UGATUSAT is a microsatellite developed by UGATU (Ufa State Aviation Technical University) on a budget of 115 million rubles. The 30 kg satellite features a earth observation camera with 50 m ground resolution.
Goals of the mission are to provide experience to the students in operating a satellite, to develop a satellite control system and to provide earth observation to monitor water and forrest resources.
Last edited: