A couple days ago, the news broke that geysers coming from Europa's subsurface have finally been observed, an event that has been predicted to occur on the icy moon. An ultraviolet Hubble image from December 2012 captured the event. It's not possible to be absolutely certain about the event, but the photo looks convincing: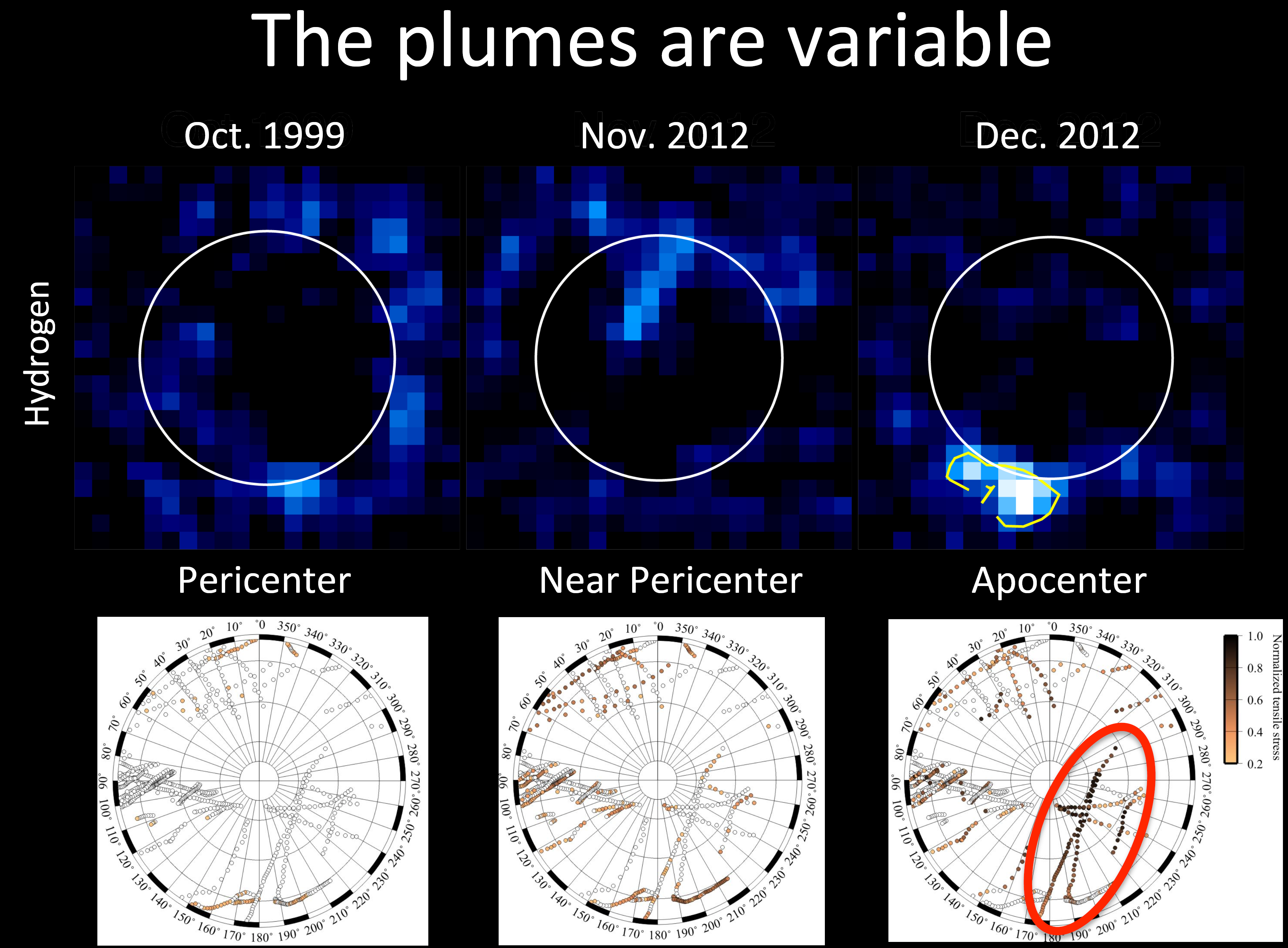 Looking in the ultraviolet was the best way to see this 200 kilometer high eruption. Jupiter's strong magnetic field accelerates particles, producing intense radiation belts around its moons which are also sources of the particles. The high energy particles strike water molecules released from Europa's geyser, emitting ultraviolet light.
The reason geysers have not been observed until recently is a result of Europa's position relative to Jupiter when previous images were captured. Europa has a slight eccentricity, and when closer to Jupiter, vents are squeezed shut. A similar effect has been observed at Enceladus,
with plumes that are three times brighter at apoapsis than periapsis
.
Active geysers makes understanding some characteristics of the moon easier. A spacecraft can fly into a plume and sample its composition, like Cassini at Enceladus. Hopefully the new discovery will strengthen the case for a Europa mission that helps answer a decades-old question. Life on
Europa
?
NASA
: "
Hubble Space Telescope Sees Evidence of Water Vapor Venting off Jupiter Moon
"
ESA/Hubble
: "
Hubble discovers water vapour venting from Jupiterís moon Europa
"
Bad Astronomy
: "
Europa Erupts! Possible Geyser of Water Seen on Jupiterís Moon
"
The Planetary Society
: "
The Plumes of Europa
"
BBC
: "
Jupiter's icy moon Europa 'spouts water'
"