Hi, I want to highlight a small bug I encountered:
oapiSetMainInfoVisibilityMode and oapiSetMainMenuVisibilityMode
do not work correctly if they are set to 1 and then to 0 again in a matter of few steps (3 for my case).
In the space network plugin I'm developing the user will have the chance of taking a screenshot and send it around. For taking a screenshot my routine gets the main info visibility mode and the main menu visibility mode, store them, set the visibility modes to 1 in order to hide them for the picture, and after 3 frames passed it restores them.
issue is that once restored, even if they were set on show, they are not there. If I right click on the main menu area the dialog that appears correctly put them as "show" but they are not there: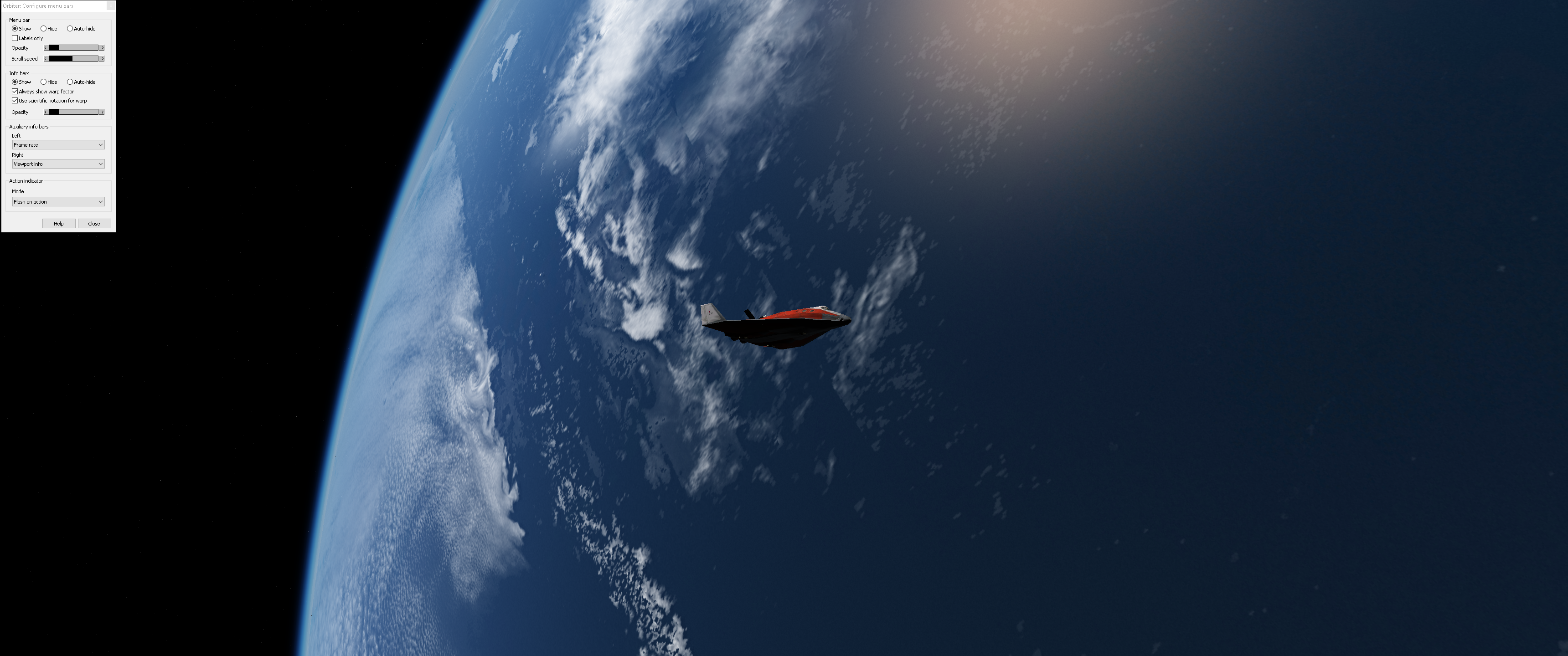 it is necesseray to toggle to hide and then show again in the dialog to make them appear.
taking another screenshot (therefore making the same process again) restores them, and then the cycle repeats.
My suspect is that, since I'm not running with V-sync and with D3D9 I have a high frame rate (around 1k FPS) the 3 frames that the routine waits before restoring the visibility modes are not enough to let the client graphically render the next frame, but I don't know if it's related or not.
Thanks
Fred