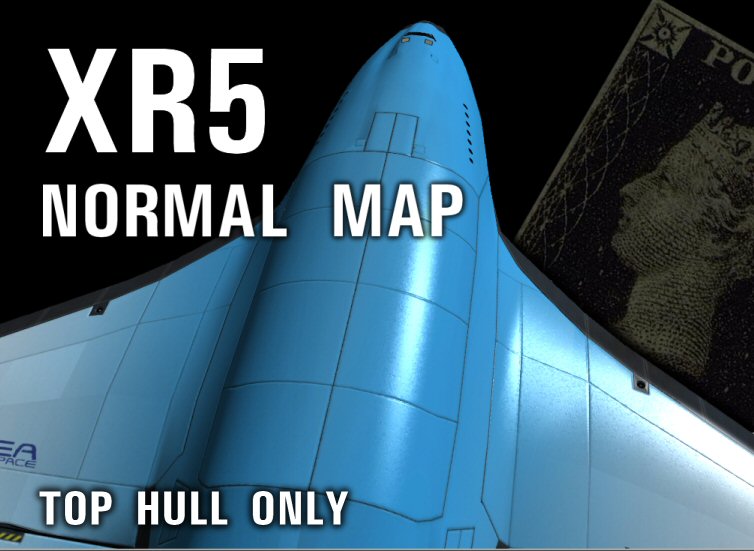 XR5 Normal Map
Being new to Normal maps, I thought I'd release this first normal map I've produced. I want to do a complete set of them for the XR5 at some point. It compliments any skin and I hope it brings to life the elegant bird, that is the XR5.
You do require the D3D9 external graphics client to make the normal map visable.
You can follow the download and installation guide found here. Credits to the D3D9+ developer(s).
 
http://www.orbiter-forum.com/showthread.php?t=26147

Installation...
Open the XR5T_norm.Rar file, drag or copy the XR5T_norm.dds file to your Orbiter\Textures\XR5Vanguard folder or into your custom skins folder. You will need to copy the XR5T_norm.dds for each custom skin directory to view it.
Hope you enjoy.
 
Original credits go to Douglas E Beachy, Russell Hicks and the Altea Areospace developement team.