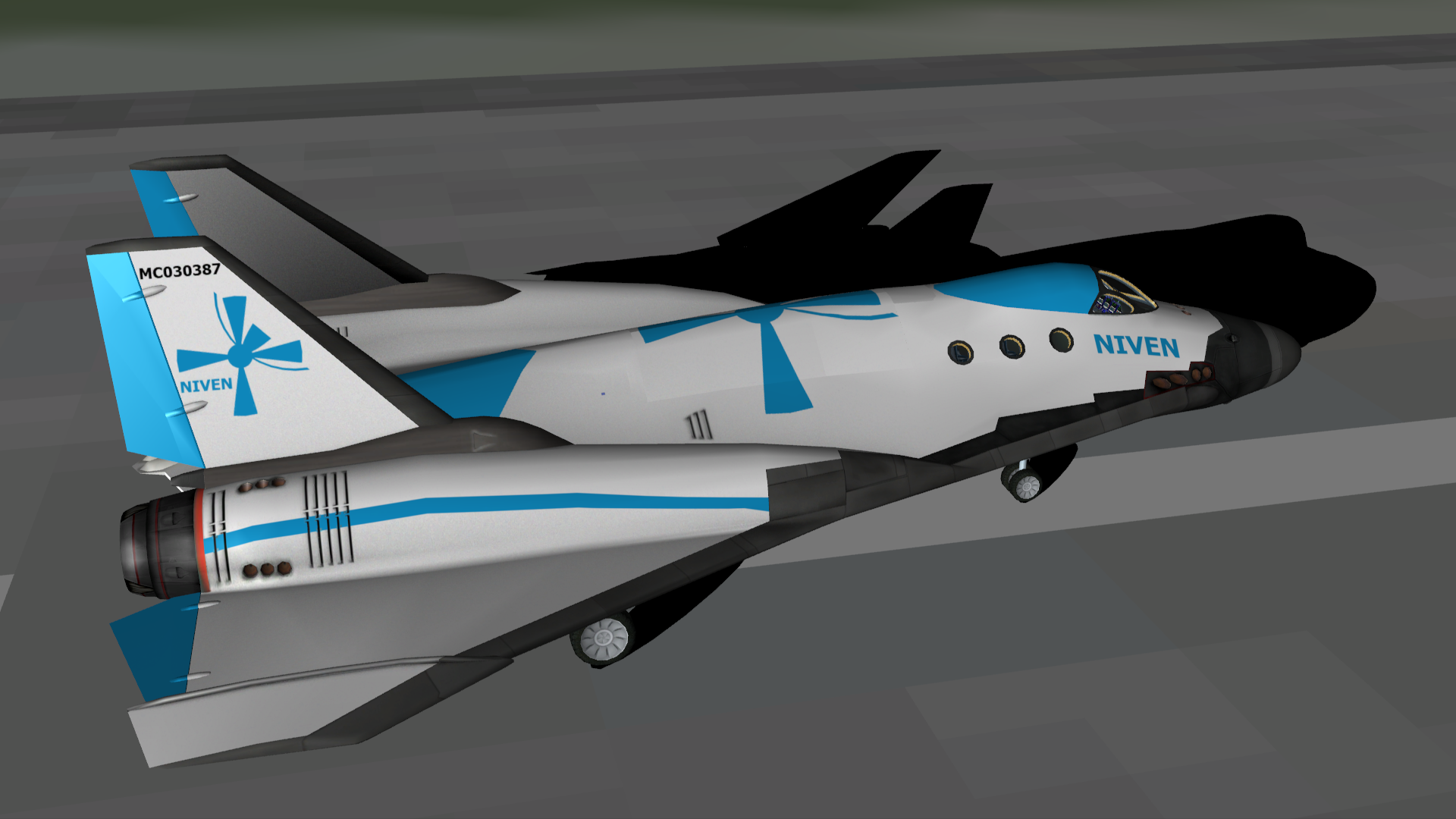 Description
XR2 Ravenstar in Lunar Base Niven livery.
Installation
Unpack the zip file in your Orbiter root directory.  No files are overwritten.
Usage
Just add the following to any XR2 scenario (in the XR2 vessel section, or see the enclosed scenario):Â  SKIN Niven
Credits
coolhand and pennyblack: for the repaint kits.
dbeachy: for the fabulous XR2 Ravenstar