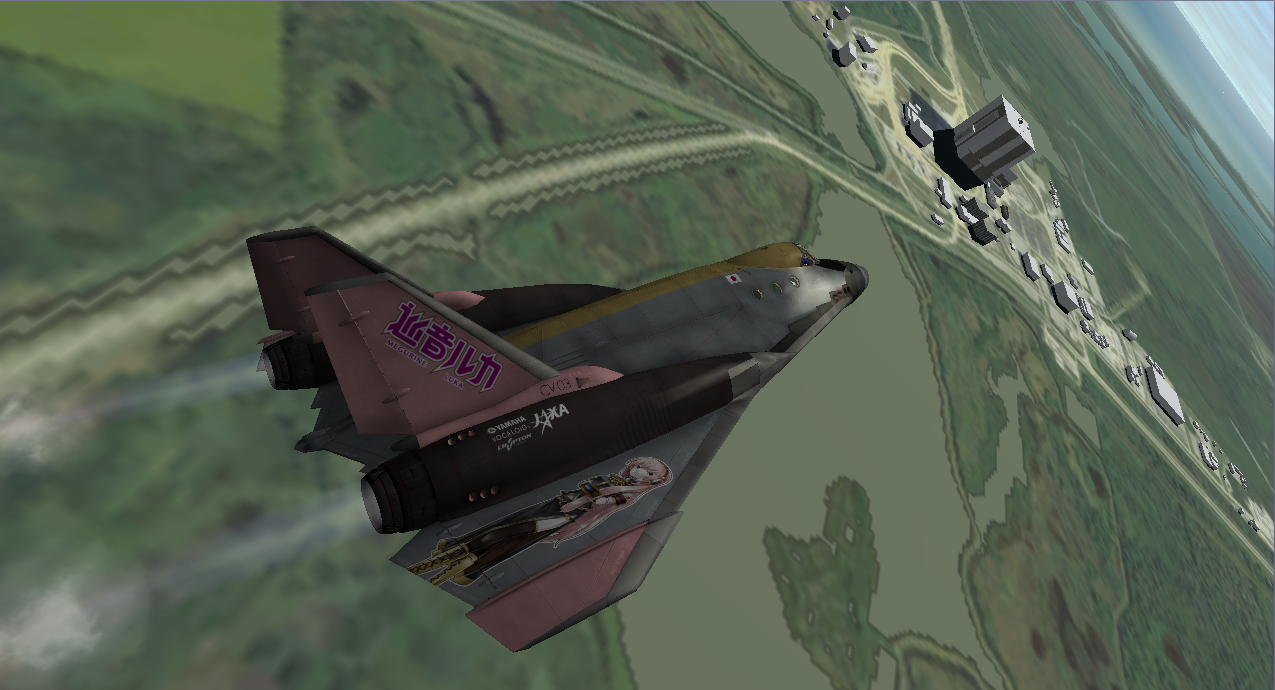 Megurine Luka (CV-03) skin for XR2 Ravenstar. Based on the Vocaloid 2 singing synthesizer software character by Crypton Future Media, part of its "Character Vocal series" (CV). Or the CV could mean "Crew Vehicle" in this case. The Vocaloid technology is by Yamaha.
Extract into your Orbiter directory (folder).
A scenario is included under Scenarios\XR2 Ravenstar\Skin Demos.
You can change a scenario file to have the XR2 display the skin by adding or changing the SKIN parameter (between the TRIM and LIGHTS parameters) to "SKIN MegurineLuka" (without quotes).
If you want to overwrite your default XR2 skin, copy Textures\XR2Ravenstar\Skins\MegurineLuka\top_hull_colour_XR2_paint.dds and paste into Textures\XR2Ravenstar.