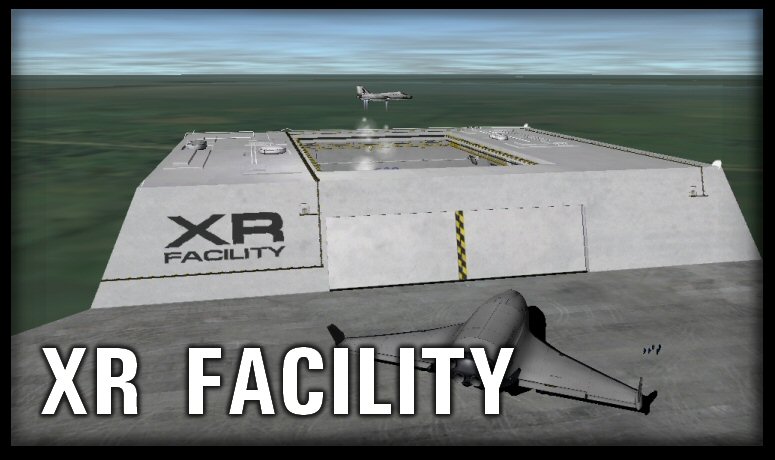 This is a Beta release of the XR Facility and is a work in progress.
This Facility is an advanced hanger and cargo system used for the loading
and unloading of vessels within Martin Schweiger's Orbiter.
Installation of the Facility, it's operations as well as addon requirements are detailed in the manual found in your Orbiter\add-on-docs called XR Facility Manual.
3D art and concepts by PennyBlack and C++ Programing by Russ Hicks
UPDATE NOTICE...
 
Removed unused textures.
Editted materials on doors.
Created new Scenario files.
 
Simply overwrite existing files during installation.
Some scenarios will require the Cargo Pack found
here