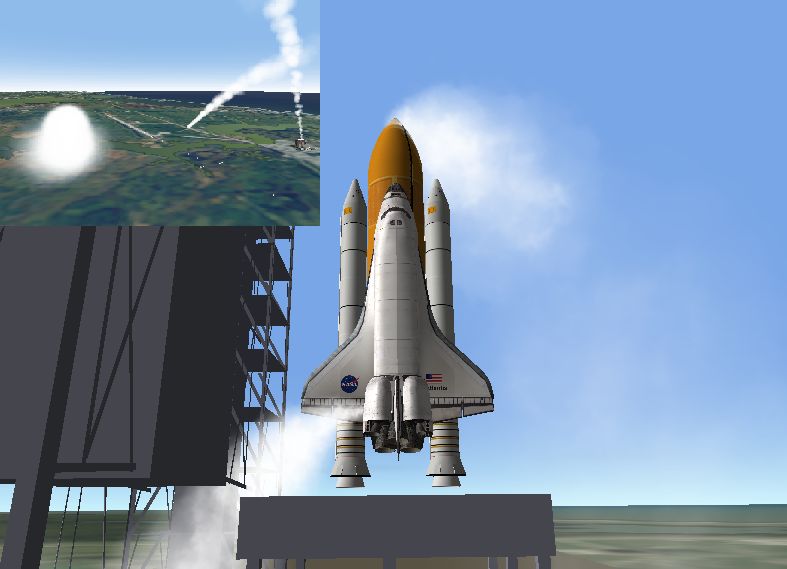 This module allows adding user-defined particle streams from scenario files.
Can be a volcano, can be a LOX vent.
Updated for O2010P1, and included functions for enable/disable and auto-disable on target launch (to better fit the use as vent streams on rockets)Old (2007) one:
-----------
Want to see smoke coming out of the VAB chimney?
A vapor fountain on the Mars?
Volcanos on the Io?
This module is the first step towards it - it allows adding a user-defined particle streams to the planets.
Currently, it is rather simple and requires definition in the scn. And sorry for the raw scenery, iam not good in mesh-making.
If this will be interesting to atlease 42 people i will add a scenario-independant streams.