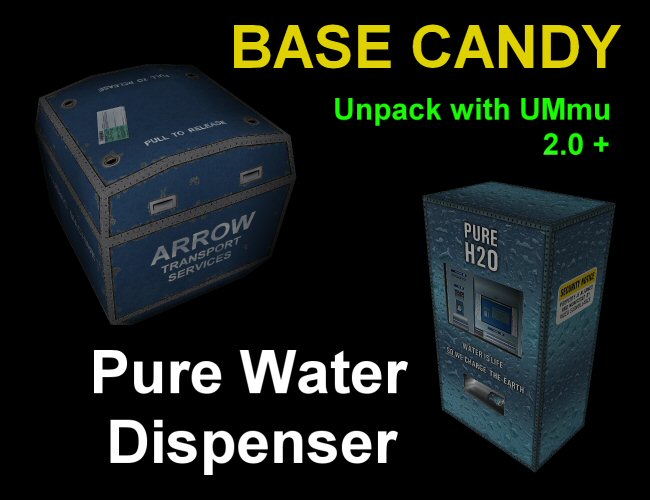 Vending Machine
 
This UCGO cargo container carries a static vending machine which is used for dressing the interior of your base. The Cargo can be selected and mounted as part of your cargo manifest on the Arrow freighter for delivery. Once delivered, the cargo can be grappled by any UMmu to be placed and unpacked at any location.
 
Please note that this is a static object.
 
Installation...
Simply download and open the compressed file and copy into your Orbiter directory.
 
You will require Dansteph's
UCGO and UMMU