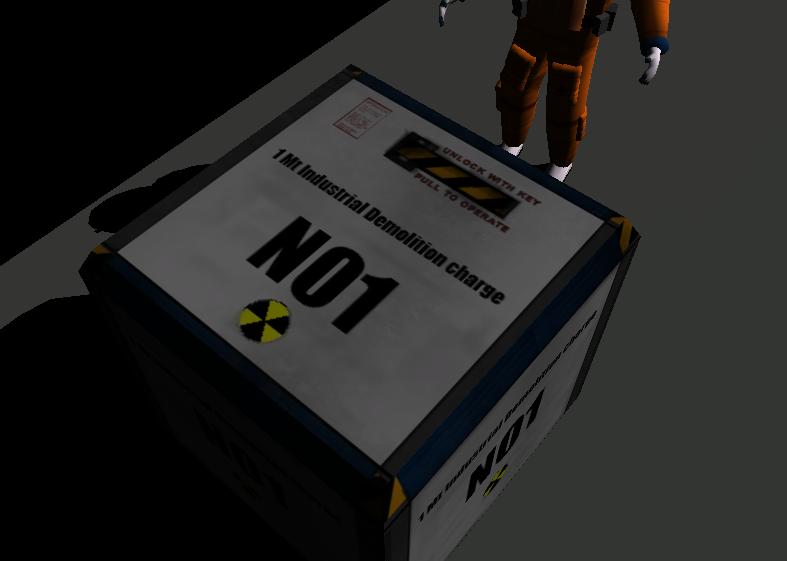 A standard industrial Megaton range demolition charge in shape of UCGO cargo.
Once unpacked it will blow up in 10 minutes.
Graphics and effects included.
To set power change the name in Config\Vessels\Ucgo\Cargos\CargoNukeUMmu.cfg
ucForceName = N2/ where 2 is the power.
Idea from UCGO docs, box mesh and textures are default with repaint.
Update 111027:
-Recompiled for O2010P1
-Fixed plasme reentry wash being the size of planet
-Added configurable yield