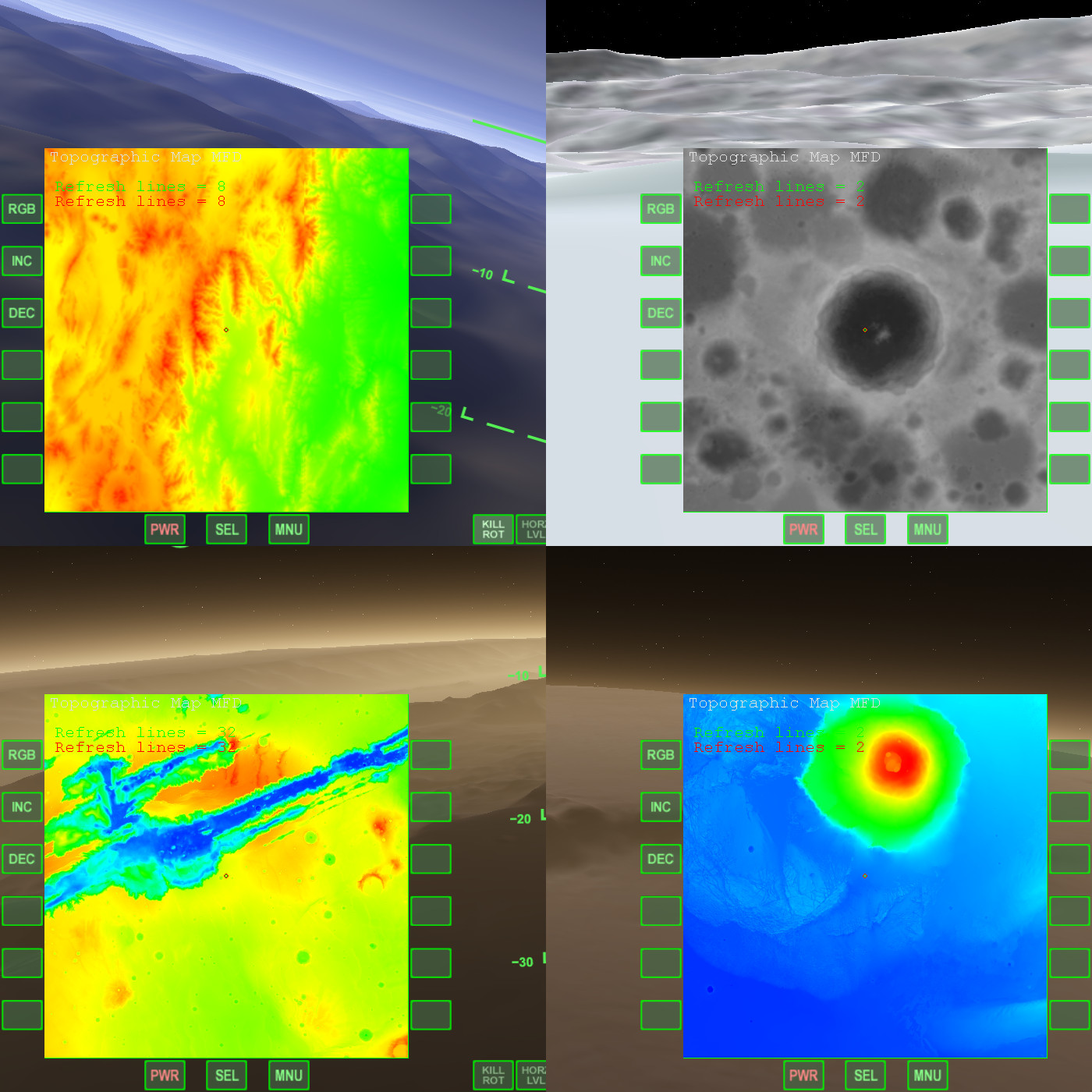 Displays a topographic map in grayscale and RGB.
Update
: Given the user more control over the zoom level, which when left too large, may lead to slowdowns.
Warning: This MFD is experimental and works
only for Orbiter BETA and DirectX9 client!
Requires:
Microsoft Visual C++ 2005 Service Pack 1 Redistributable
Released under the terms of the
LGPL v3
Latest sources online.
Copyright (C) 2015 by "Topper" - Original author: concept, calculationsCopyright (C) 2015 by Szymon Ender "Enjo" - Co-developer: optimizations, putting it together