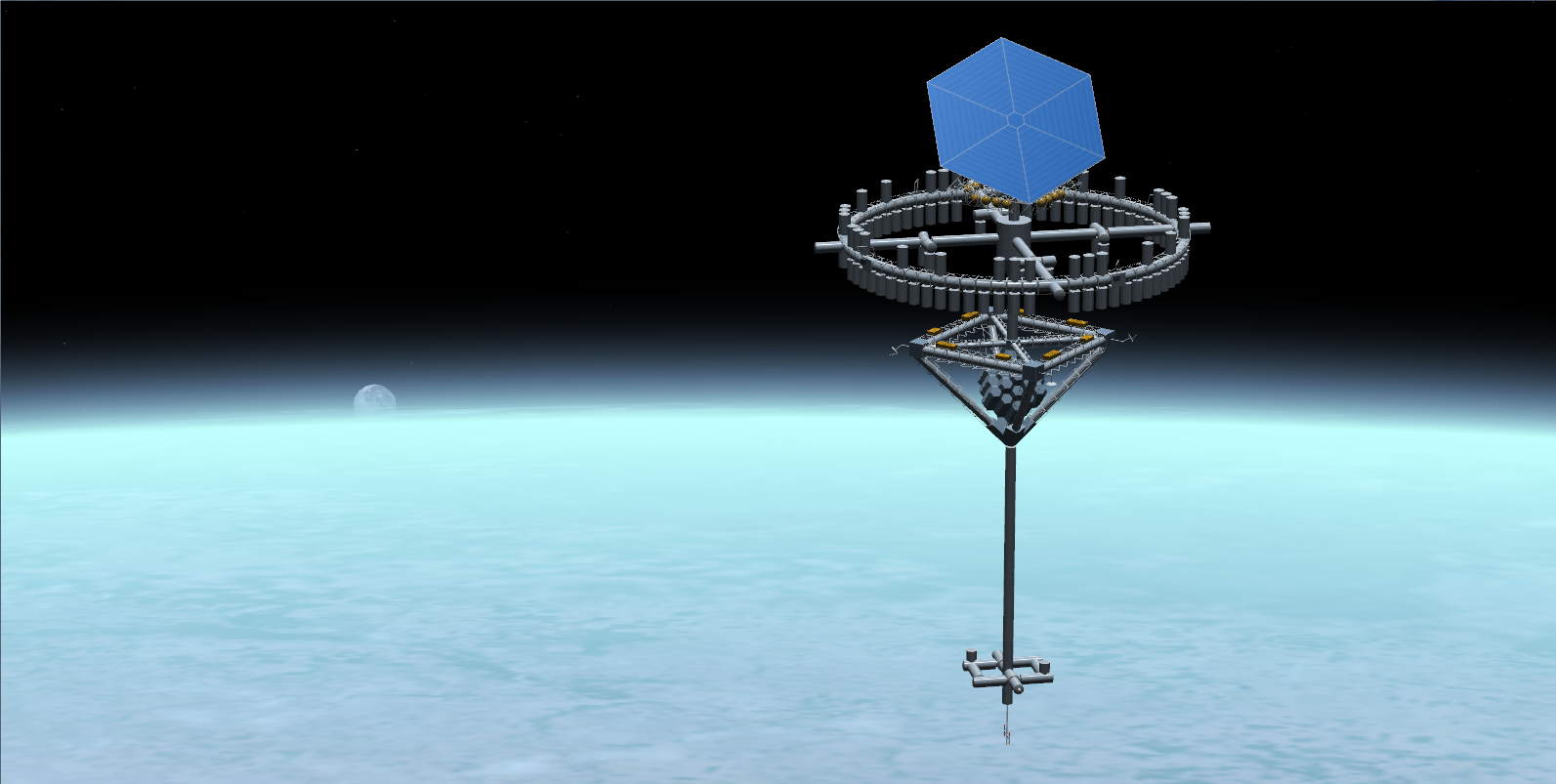 A futuristic space hotel based on a proposal by the Shimizu Corporation. It has 64 guest rooms, 40 staff rooms, and a public recreational area. The 140-m diameter ring rotates at 3 rpm to produce an artificial gravity of 0.7 G.
More information can be found here: http://www.shimz.co.jp/english/theme/dream/spacehotel.html
v0.2 adds four more docking ports, bringing the total to six.
v0.2.1 fixes the scenarios so that they are in the "Space Hotel" folder
Installation/instructions
- Extract this .zip file to your Orbiter folder. Scenarios are located in "Space Hotel". Press K to toggle the ring rotation. 
Thanks to Martin Schweiger for creating Orbiter, vinka for creating spacecraft3, Artlav for creating the Spacecraft3 to DLL&C++ converter, and Hielor for creating the Wings3D .msh exporter.