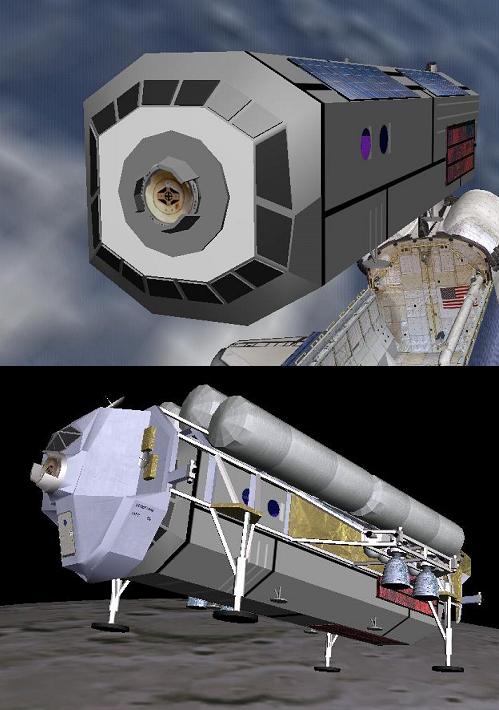 The Simple Passenger Payload is the second module for use with the Lunar Transfer Vehicle system. It is a simple config-file based module designed to carry passengers to and from LEO using the Space Shuttle. Once in orbit, you can transfer to lunar orbit using the Lunar Transfer Vehicle, last seen here:
http://www.orbithangar.com/searchid.php?ID=3078
It has attachment and grapple points for use with the Shuttles, and a docking port on either end.
UPDATE: fixed error found in one scenario file
12/10/07: updated to allow selection from the scenario editor
12/15/07: fixed in error in cfg file
6/27/09: Reworked mesh to change looks, added limited interior, solar panels, footpads, back door, and more metallic-looking skin.