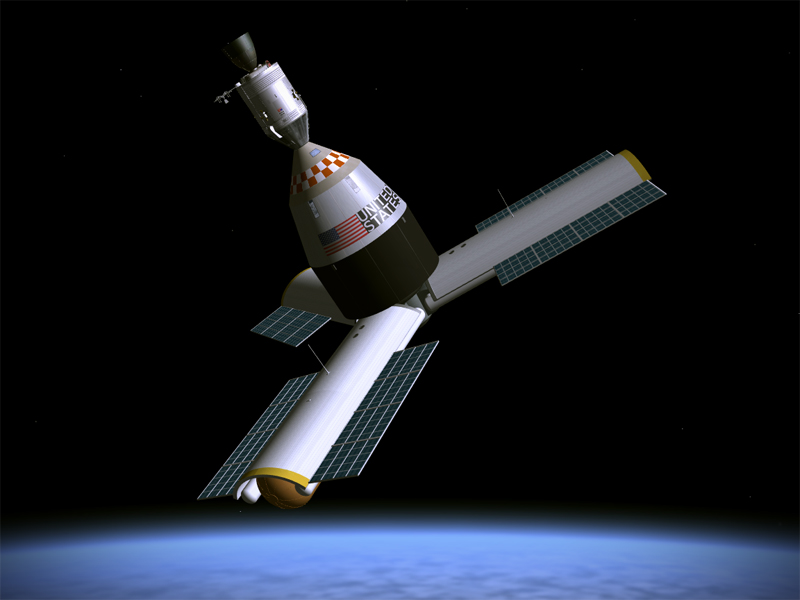 By 80mileshigh and Sputnik.
Before NASA decided upon a zero-g design for its first space station, serious consideration was given to the concept of a self-deploying rotating station. The radial-arm design depicted here dates to the mid 1960s, drawing upon technology made available by the Gemini and Apollo programs.
Requires Sputnik's
Velcro Rockets
and
Velcro Saturns
for launch scenarios,
AMSO 1.18
by ACSoft for the Apollo CSM, and Vinka's
Spacecraft3 dll
.