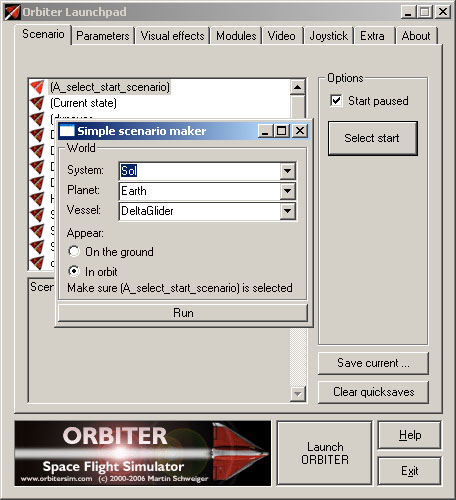 A simple scenario maker extension to Orbiter launchpad.
Activate Scenario_Maker module, select (A_select_start_scenario) if not selected, press the new button.
Now, you can select a planet, a vessel and it's location. When you press run, you will appear in the vessel you selected on the planet you picked.
Just some random idea i picked and decided to implement.