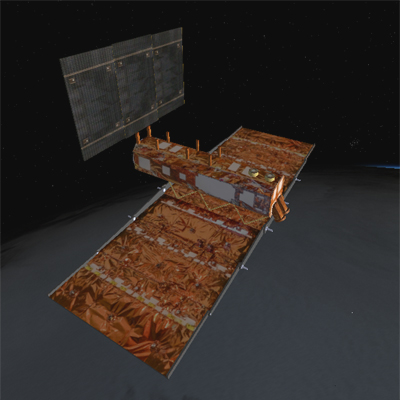 The SAOCOM1B satellite, small sat GNOMES1(generic mesh).Launch scenario for 30 Aug 2020, 23:19:53 UTC aboard Falcon9.
Rare Polar orbit launch from Cape Canaveral - manual steering adjustment required after fairing separation (see notes).
Operation and installation instructions in /Doc/Saocom1B folder.Scenario in Saocom1B folder on Orbiter launchpad.
Requires "Falcon9 for Orbiter2016"
orbithangar.com
https://www.orbithangar.com/showAddon.php?id=cb663521-39c2-4684-a87c-71b25cdd7c67
Update: 200829 - changed launch azimuth,FRV pos, flight notes.