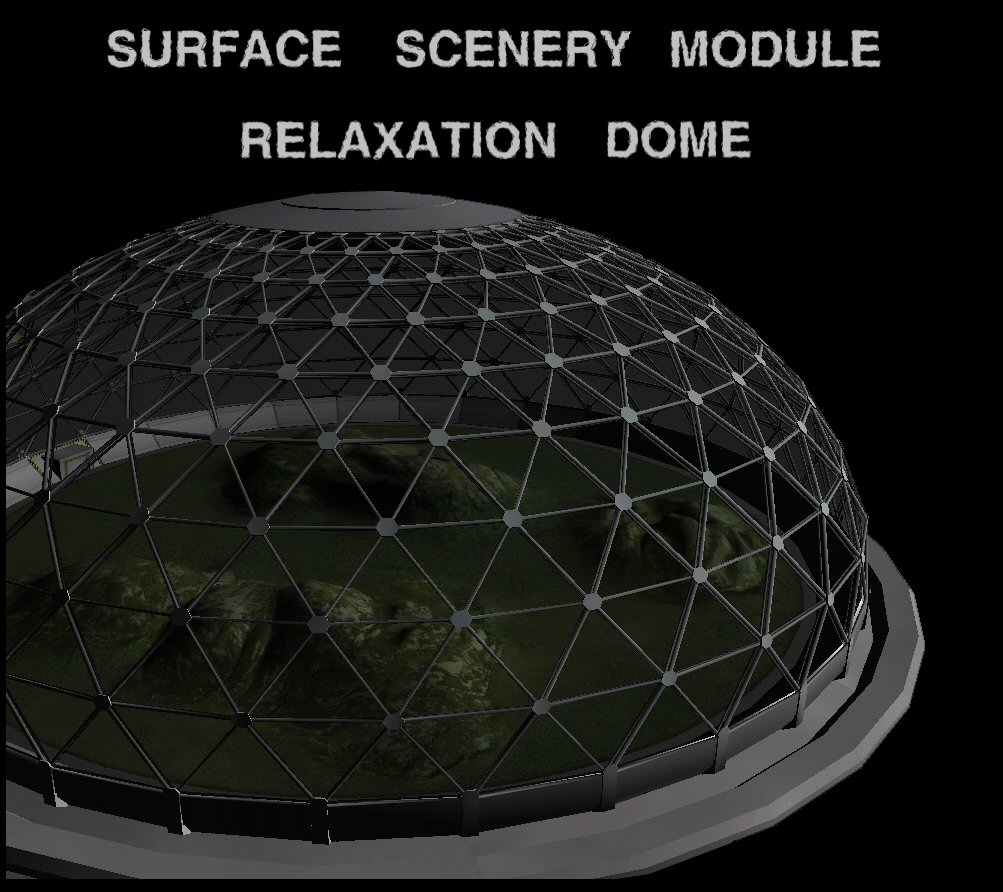 This is the finished dome complete with transparent windows.
 
Progredients... (Programes used in it's construction, I just made that up)
Wings3D
Paint Shop Pro 8
MS Paint
DDS converter
Notepad
 
This is just a basic, stand alone dome that sits next to the Brighton Beach base on the moon, simply as an addon for it. It hasn't any compatibility issues as it's just a standard mesh and texture install with a most basic config file that places it on the moon.
 
You can place the dome wherever you like by editting the
ORBITER/CONFIG/MOON/BASE/Dome.cfg or use it to compliment your own base setup.
 
It's a little tester for feedback as my next little project is undecided... But I'd like to do a
larger base, perhaps directed at the Arrow, with animations.
 
I hope you enjoy this little addon and any feedback would be great.
 
Thankyou.
UPDATE NOTICE...
 
This base now has a breathable enviroment. My special thanx to Tedson for creating the file that makes this possible.
However, you will need dansteph's,
Universsal MMU 2.0
 to make it work.