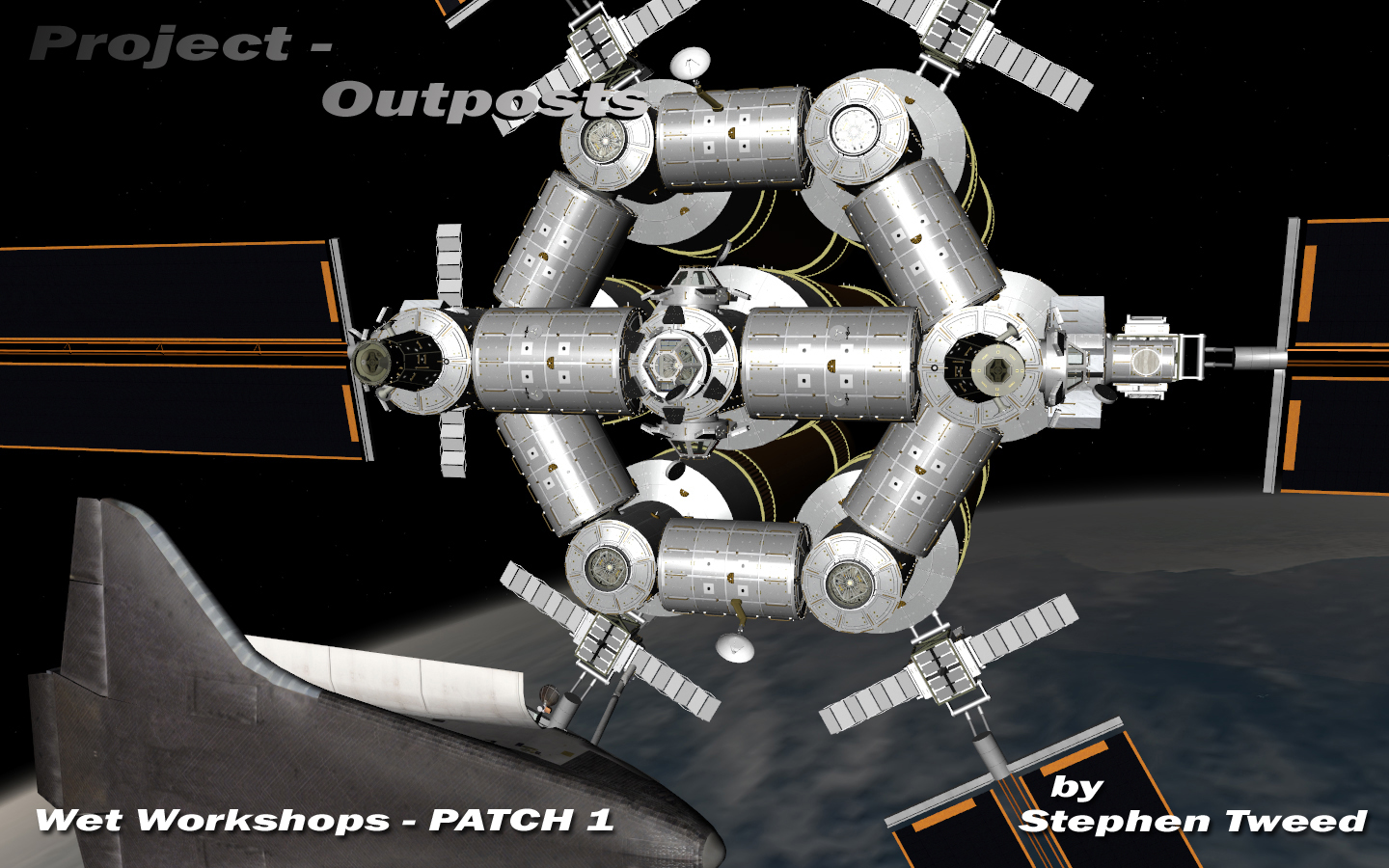 Project-Outposts: Wet Workshops PATCH 1
Welcome to Project-Outposts: Wet Workshops PATCH 1. This patch is for the Atlantis
space shuttle so you can fligh in manual mode. Before you could not perge the remaining
fuel in the ET and shutdown to main engines. This patch fixes this bug.
Installation
You must have downloaded Project-Outposts: Wet Workshops and installed it before
applying this patch to your Orbiter installation. This patch replaces the following
files:
Modules\Project-Outposts\Atlantis.dll
Modules\Project-Outposts\Atlantis_SRB.dll
Modules\Project-Outposts\Atlantis_Tank.dll
And replaces the whole ProjectOutpostsSDK folder as you get the latest modified source
code for the Atlantis project.
To apply the patch simply export the contents of this Zip file over the top of your
Orbiter installation. This patch will not replace any non-Project-Outposts files.
The C3 panel has been modified to provide a new ET control to the top right-hand side
of the panel. This is the new prege button and will prege the fuel from the ET; this
will force the main engines to shutdown. Once the SRBs have been jettisoned the shuttle
will enter state 3 or orbital flight mode and the OMEs will now be activated and
ready for use.
WARNING:
Attempting to prege the ET during flight to orbit while the SRBs are
attached will cause the shuttle to destablise as you nolonger have directional
control from the main engines. You will also have half the thrust force available.