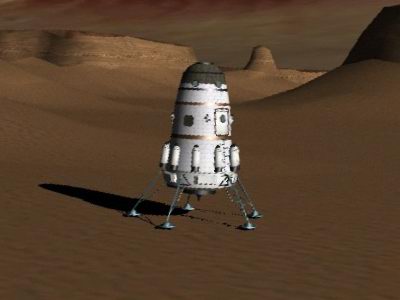 Pegasus - Ares Lander
This is a kind of 'forgotten addon'. It was modelled after the Mars lander from the BBC TV film about the spaceship 'Pegasus' exploring the solar system.
This a re-release of the old vessel to support current Mars-addons.
It is a tailsitter and quite difficult to land.
An aerospike engine is used for the last minutes of powered descend and for the ascend.