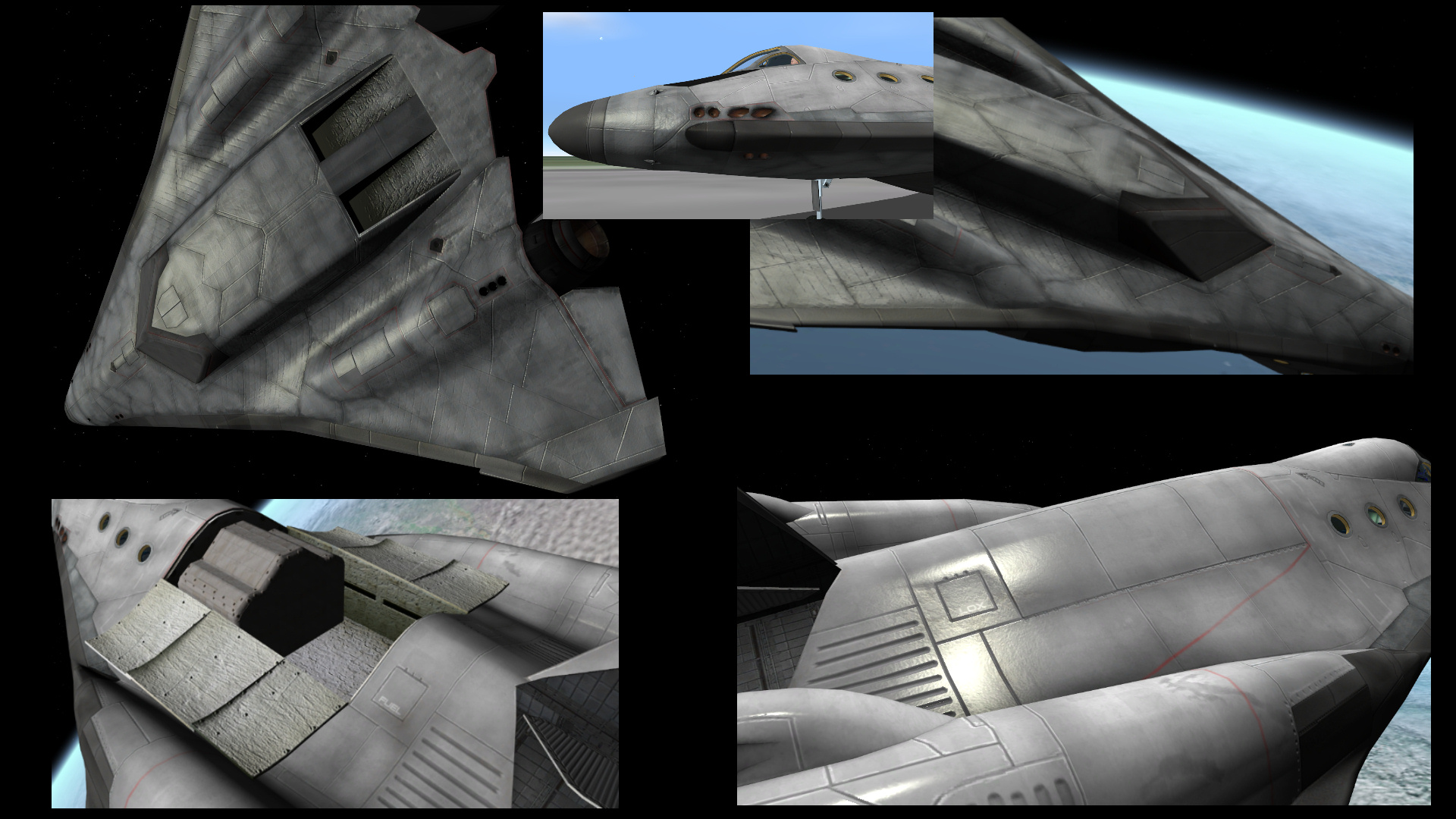 Complete normal maps for the hull including top, heatshield, cargo containers, radiators, cargo bay, and other features.  Top hull normal map is created from the default top hull, and is suitable for most default skins and repaints.
Designed for and requires the D3D9 or D3D11 external graphics clients.
Installation:
Unzip this file to a temporary location.
In your Textures\XR2Ravenstar folder, backup any previous normal map files (files that end with "_norm") if they exist.
Copy the new normal maps into the Textures\XR2Ravenstar folder.
To add to a custom repaint/skin: copy and paste the files "top_hull_colour_XR2_paint_norm.dds" and "bottom_hull_norm.dds" into the skin's folder.
Thanks to dbeachy and coolhand for such a wonderful spaceplane.