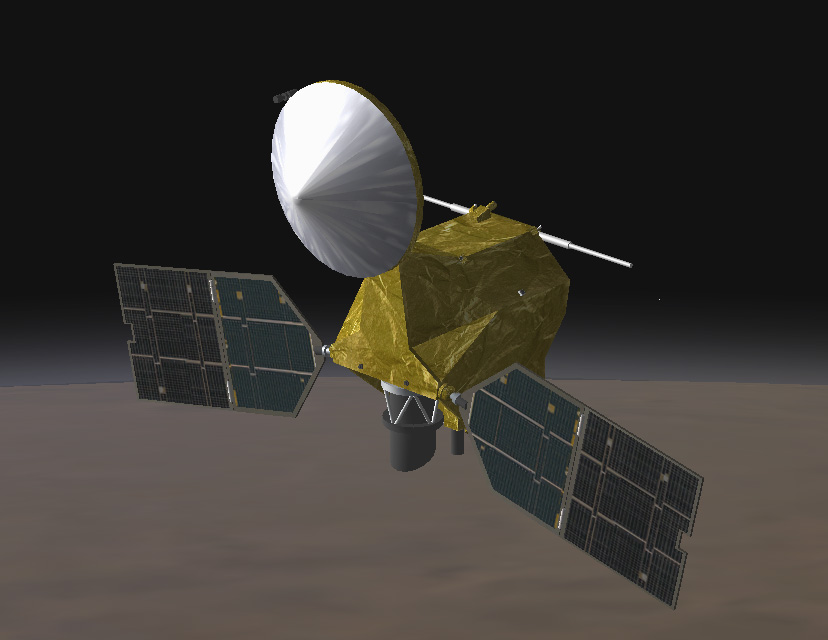 Mars Reconnaissance Orbiter - NASA's spectacularly successful Mars science orbiter and data relay mission. Launched on an AtlasV401 in August 2005. Uses aerobraking to achieve final science orbit.
Includes MRO spacecraft, AtlasV401 launcher, LC-41 launch pad, launch and post-launch scenarios.
Requires 
Multistage2015
 and 
Spacecraft3
.
Original spacecraft
 by BrianJ. Updated to Orbiter 2016 & Multistage2015 by Abdullah Radwan under Brian's permission.