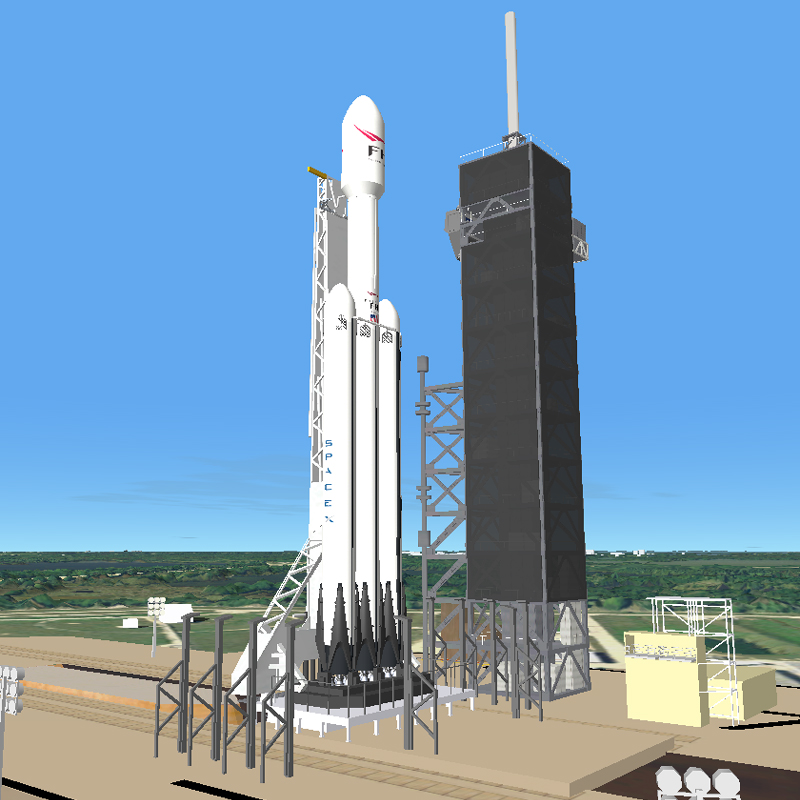 The SpaceX "Falcon Heavy" launcher.
Features optional Ascent-to-Orbit autopilot and core/booster stage Flyback-EDL autopilot, etc.Launch Control Panel for payload management, target orbit parameters, flyback mode, liftoff time, etc.
Expendable, No Fairing, Recoverable Fairings, Crew Dragon Adaptor, Cargo Dragon Adaptor, Custom Adaptor Mesh, Charred look, Payload Attachpoint position, options set by .cfg file.
Optional Star48BV kick motor.
Launch scenarios for Tesla Roadster, STP2 and various test-mass sats and core/booster recovery modes.
Also includes LC39A, SLC40 and SLC4E launchpads, LZ landing pads,FRV and ASDS recovery vessels, two Elev_mod tiles for flat LZ areas at KSC and VAFB*.(*HiRes texture pack only)
Installation and operation details in Doc/FalconHeavy for Orbiter2016/ folder.
Recommended add-ons:
LC39A SpaceX
https://www.orbiter-forum.com/resources/lc39a-spacex.3092/
Orbiter2015 Hi-Res Texture Pack for West Coast USA: EarthHi_11_05.zip
https://mirror.orbiter-radio.co.uk/orbiter/assets/packages/Earth/EarthHi_11_05.zip
Big Thanks to Dr.S, Don, Barry, Fred18, IronRain, Felix24, Kyle and everyone else.
Software License

WTFPL
Supported Orbiter Version

2016