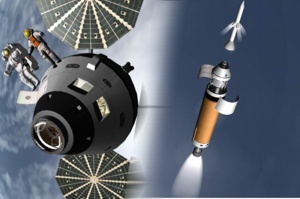 This is the development version CEV-Orion-0i, which has been on my website since June 2008. I put it here on Orbit Hangar to make it easier to find for those interested.
The model shows the 606-type CEV, with the smaller resource module and round solar panels. It has an Ares I launcher, UMMU crew managment and a rudimentary virtual cockpit.
Please read the documentation, as some key commands require confirmation with ENTER to be executed.