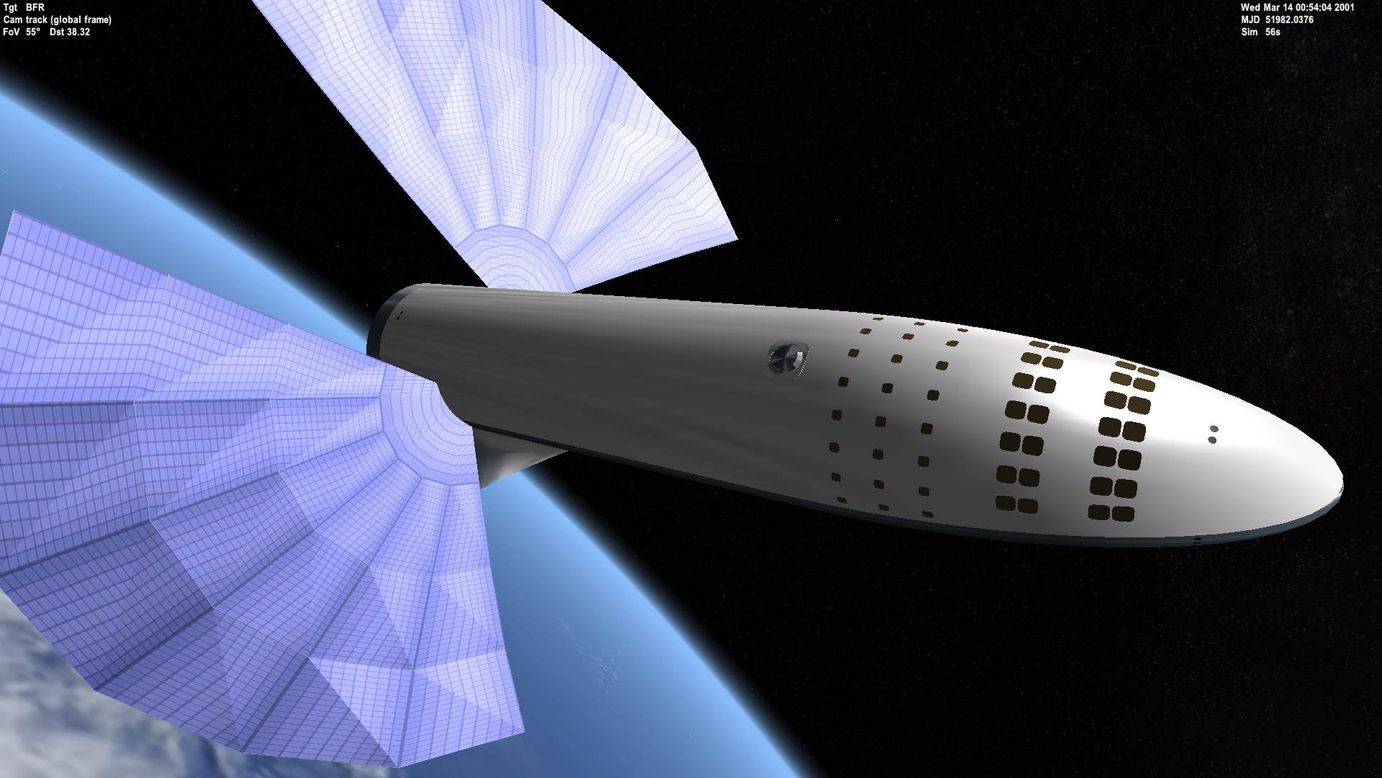 This is a concept study of the BFR Mars rocket, based on the presentation of Elon Musk held in Adelaide on September 29, 2017. It contains the booster and the spaceship. Not all vessel behaviour may be as expected, as data on the BFR are scarce and sometimes contradicting.
Key commands and flight data are listed in Doc/BFR.pdf.
Update: Flight aerodynamics now more Shuttle-like.[A] key toggles aerodynamics between wings and ballistic, for picth-over.
Orbiter forum development thread.