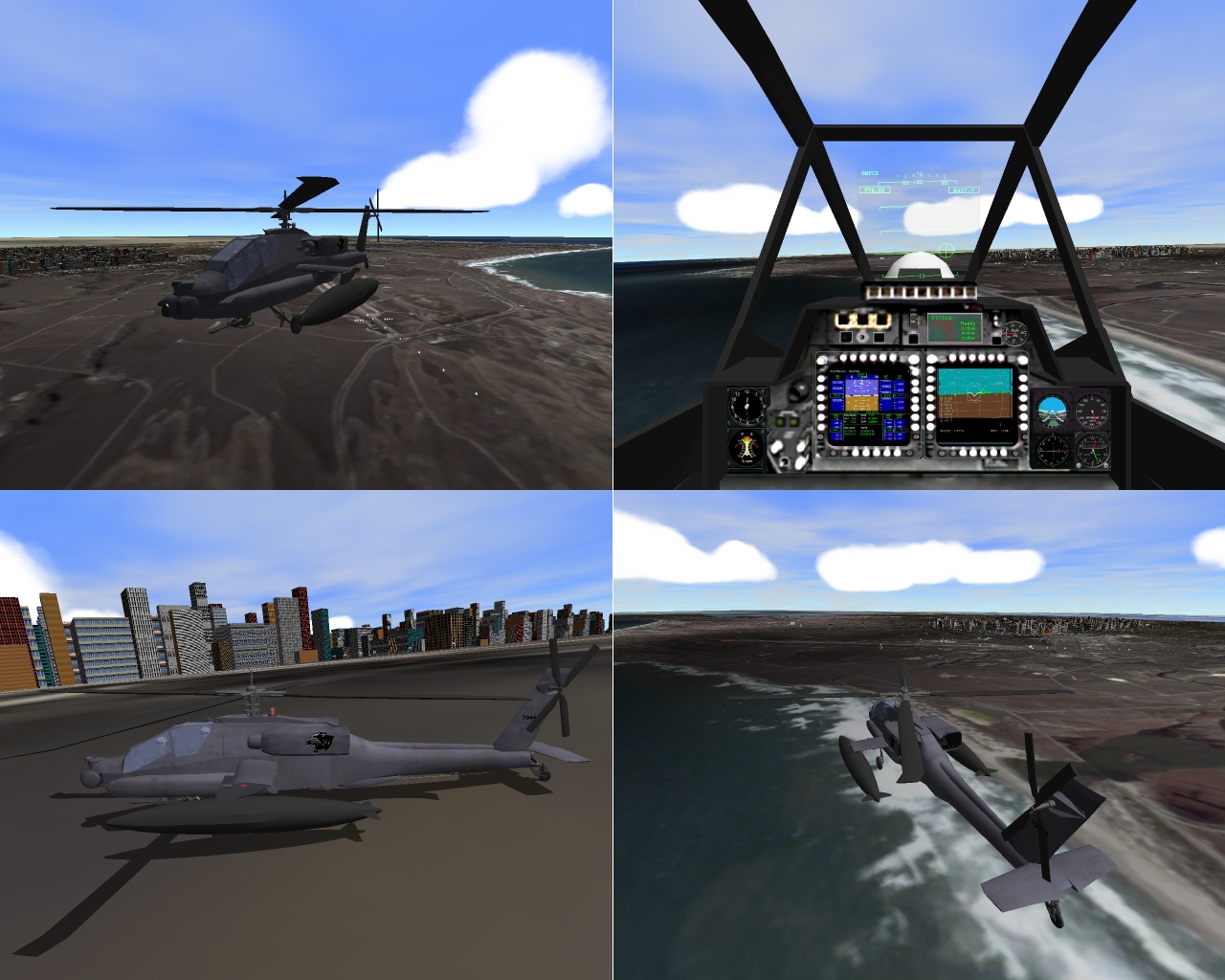 Take off in the Apache AH-64 or the AH-64A with Missiles from KSC airport ,Version 3...Now has additional engine realism, multi-instrument cockpit/Status screen, G force movement, etc., & droptank version (you'll need FuelMFD to utilise these).With grateful thanks to Kev Shanow for magnificent original craft.
(If you have K-AH64 addon already, will put some settings back to original - backup files if you've made any changes!)
JMW
UPDATE: AH-64 Droptanker now loses fuel resource when tanks are jettisoned.  (Thanks MartinS) Enjoy!