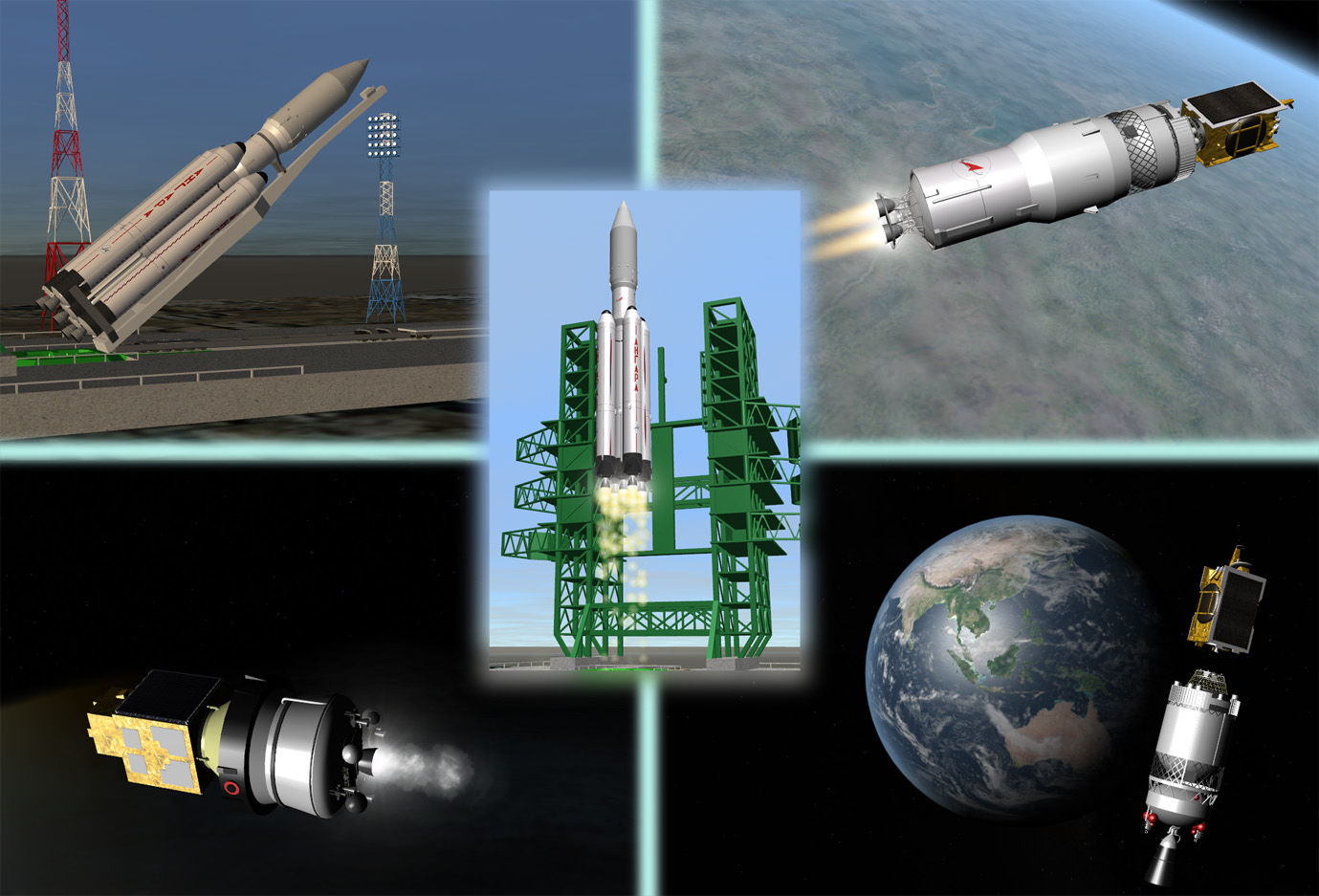 The Angara rocket family is a family of space-launch vehicles currently under development by Russia. The rockets, which are to provide lifting capabilities between 2,000 and 30,000 kg into low earth orbit, are intended to become the mainstay of the Russian unmanned launcher fleet in the future and replace several existing systems.
First launch was scheduled to take place in 2013.
Add-on includes following rocket configuration:
Angara 1
Angara 1.2
Angara 3
Angara 3 + KVSK upper stage
Angara 5
Angara 5 + Briz-M upper stage
Angara 5 + KVTK upper stage
Also add-on includes launch pad, train-installer for simulation pre-launch procedures, and two satellites for payload.