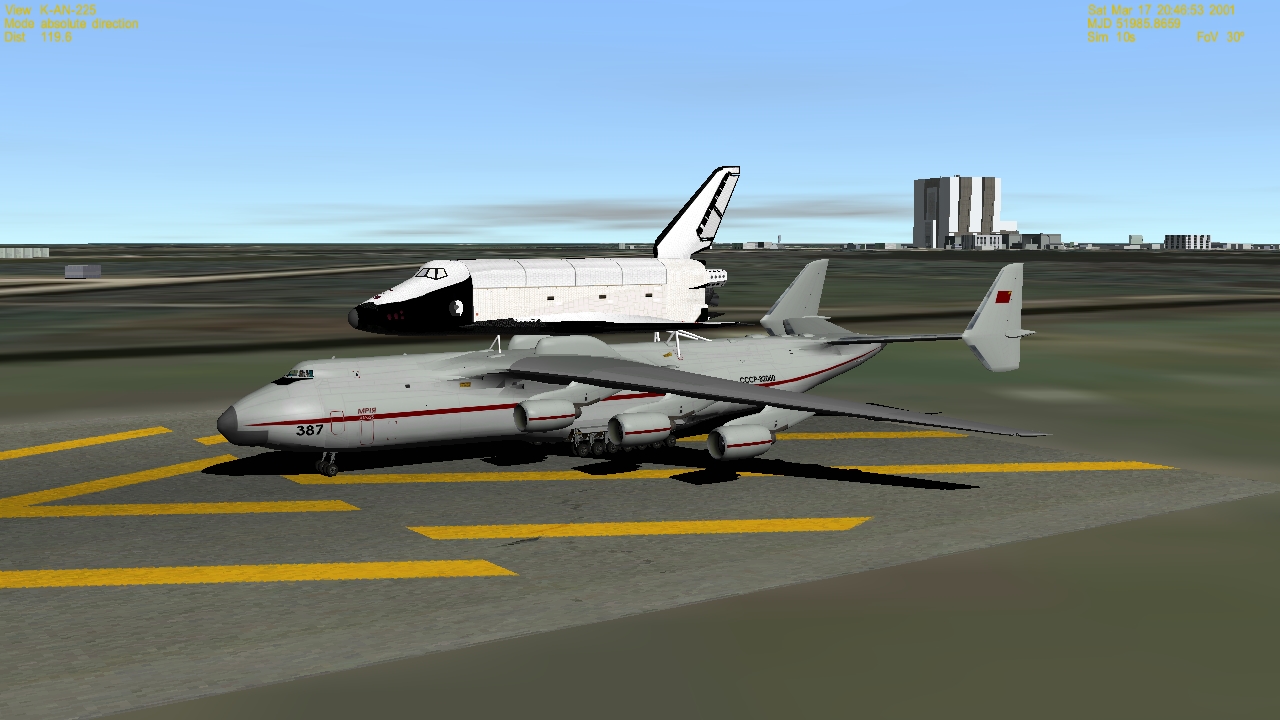 Happy New Year   Orbitnauts,
Slight update to the Addon   not enough release speed
AN-225 the Worlds Biggest Aircraft and the Buran Spacecraft, the worlds most expensive missed chance.
Ok  you first need to download David 413's Buran V4.8 from SimViation.
Keys
Left Shift Numpad 1Â  Raise Nose
Left Shift Numpad 2Â  Lower Ramp
Left Shift Numpad 3Â  Start Engines
KÂ Â  Flaps
GÂ  Gear
JÂ  Release Buran for drop tests
Hope you like it
A huge thanks to David 413 for the Shuttle Fleet and the Buran.  I've updated the Buran mesh to make it more on a par with with his Shuttle Fleet.
you need to backup the orginal mesh as this will over write the orginal.  I'm surprised no more has been done with the Buran as you can set up payloads as the Shuttle Fleet.
Again Thanks to David 413Â Â  come back to us
Enjoy