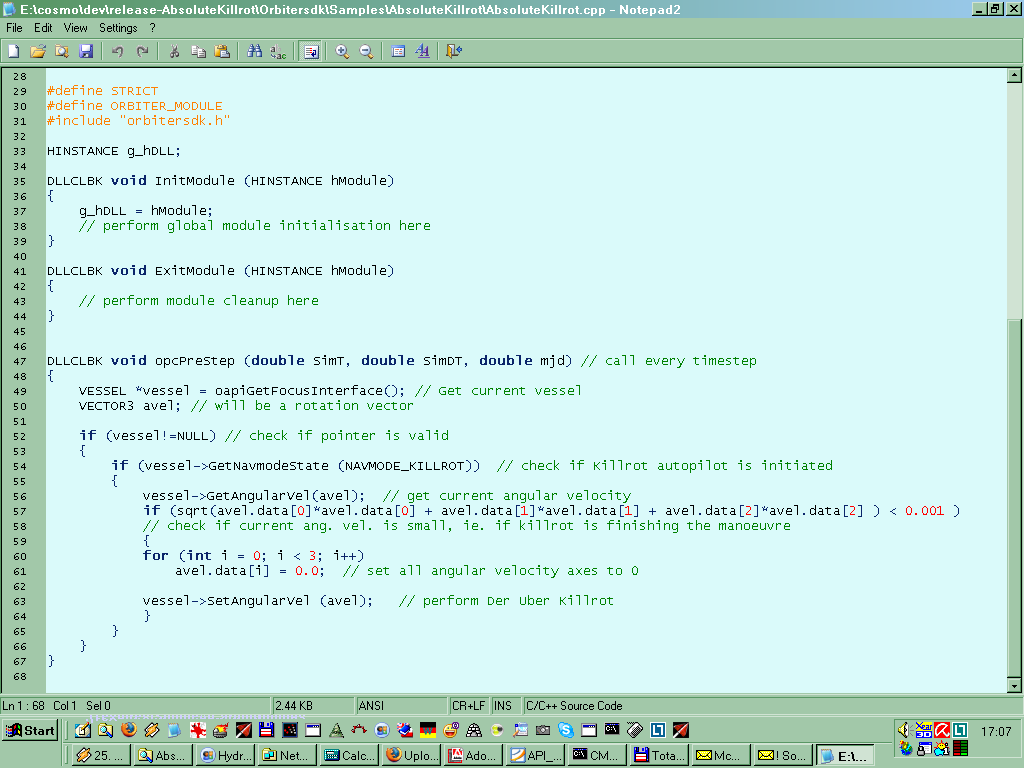 This plugin helps you to cancel all rotation, after regular killrot has finished its job and the ship still rotates, which is noticable under high time accelerations, thus during interplanetary travel. The inconvenience may also be spotted during docking.
Update:

1.2 24.05.2007:
- Bugfix: didn't work when surface reference was Sun
- Tweak: modified sensitivity a bit so the module should work in more cases.
Sources included