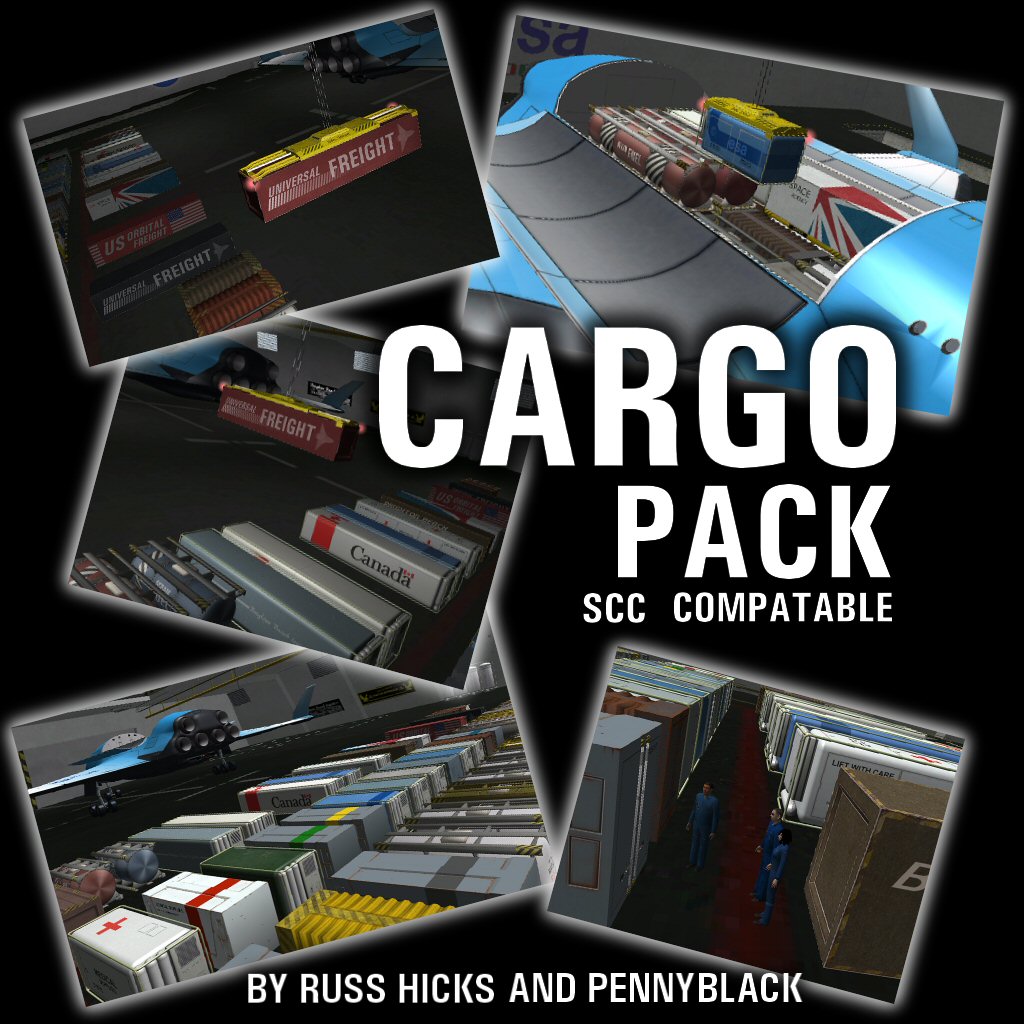 20ft and 40ft CARGO PACK
By RUSS HICKS and PENNYBLACK
 
This Cargo pack contains cargo units that are suitable for use with the XR fleet. It can be selected in the Payload Editor. This addon is compatable with the SCC Crane System.
 
Simply download and open the compressed file, extracting into your main Orbiter directory.
Update notice...
Repaired faulty texture
Added new cargo units
 
PLEASE NOTE...
Remember your systems performance when useing the Cargo Pack.
 
You can find an SCC Crane, housed in the XR Facility found
here  
< br />
You can get higher resolution cargo textures
here
You will require the XR vessel series from
Altea Aerospace